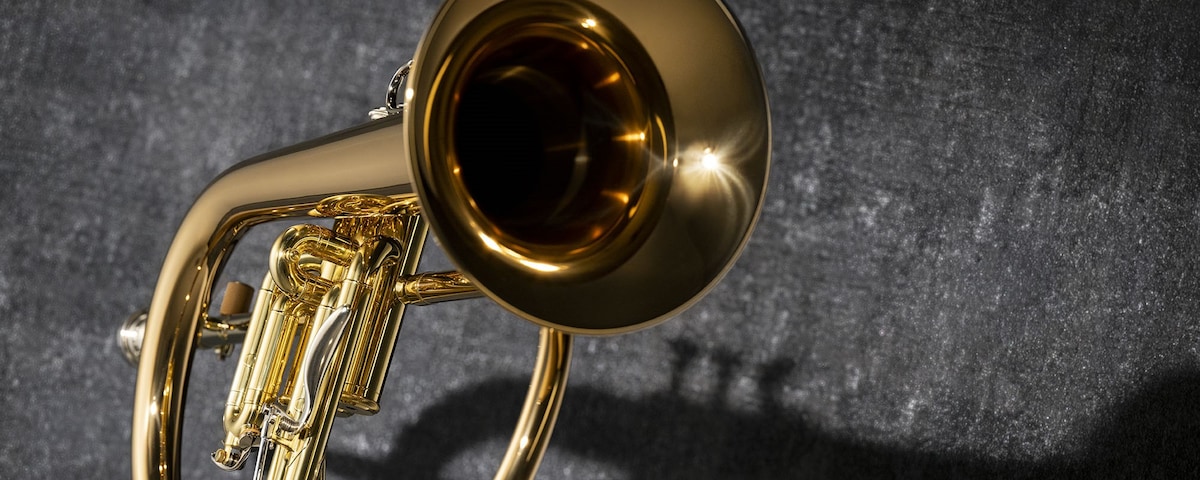 <Generation 2>
Thanks to invaluable direction from Wayne Bergeron, the YFH-8315G is an innovative model that takes flugelhorn tone and playability into a new era. In addition to a phosphor bronze leadpipe screw that is the heaviest ever used in a Yamaha flugelhorn, this model features a two-piece gold brass bell and a leadpipe that is longer and more rigid than normal, resulting in tone that is full and present.
Model names, especially suffix numbers, may vary according to country/region in compliance with local marketing requirements.
The colors and finishes shown may vary from those on the actual products.