Let's start with the basics
From there, your love of music will only grow.
The basic model of the Electone STAGEA.
This compact instrument allows you to experience the joy of playing with your entire body
The Electone lets players perform music using their whole body. Yamaha has condensed this unique type of enjoyment into one instrument for your performing pleasure. Whether you're an adult beginner or a child who wants to start playing music, this "basic" instrument is loaded with sounds and rhythms that will immediately respond to your desire to play. A new musical journey is about to begin in your home.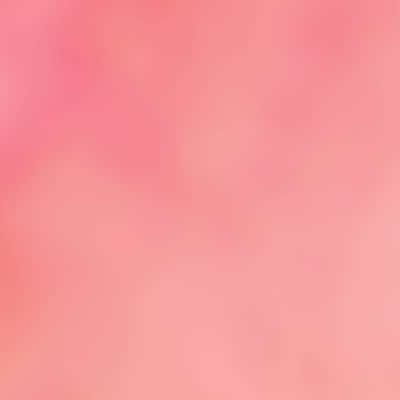 Extensive Registration Menu
Extensive Registration Menu
A Registration Menu offers easy access to call up preset combinations of Voices and rhythms called "Registrations."
There are a total of 601 different Registrations – 506 from the STAGEA Series, plus 95 basic Registrations specially created for beginners and experienced players alike to use with ease. This extensive Registration Menu is categorized by genre to enable you to easily find the sound that you are looking for.
VOICE AND RHYTHM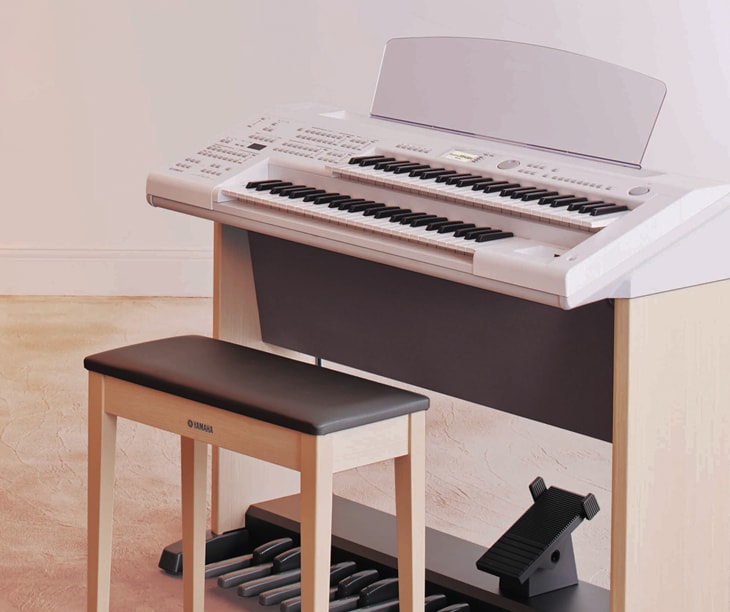 KEYBOARD AND CONTROL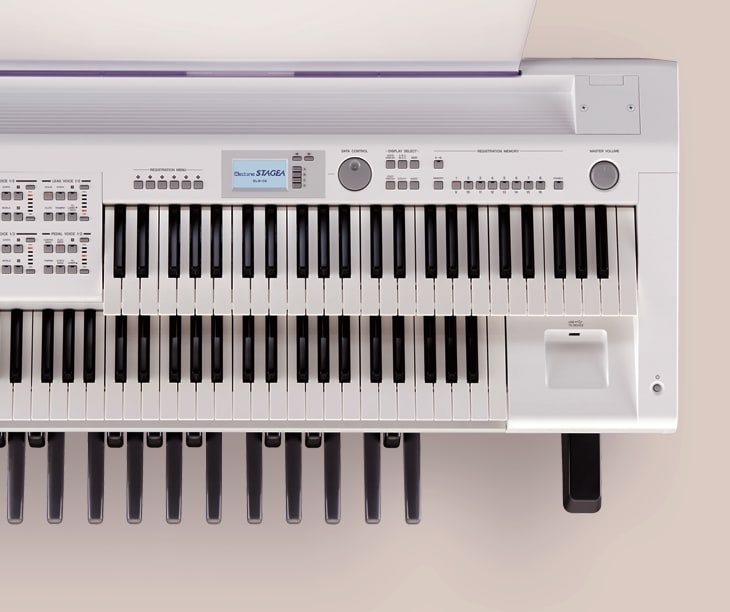 The colors and finishes shown may vary from those on the actual products.