YoungCapital Recruitment Agency Employs Yamaha
YoungCapital Recruitment Agency Employs Yamaha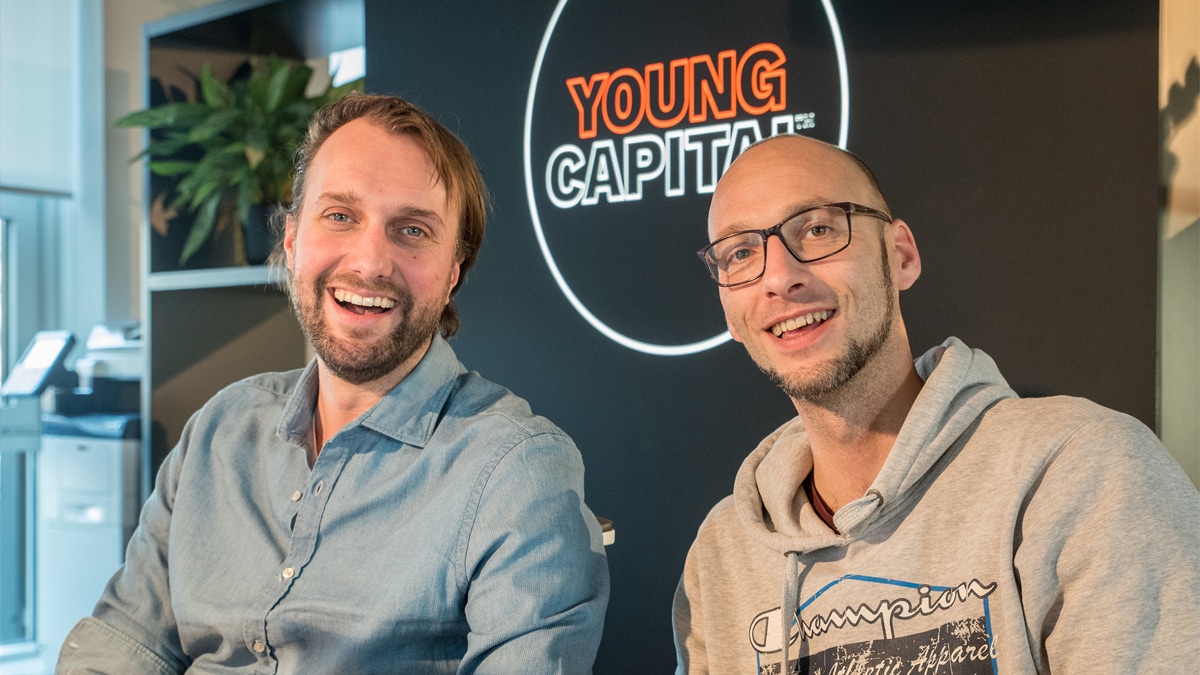 Established in 2000, YoungCapital has grown to be the largest recruitment agency for young people in the Netherlands, with 1300 employees at 35 locations, including two in Germany. The company's headquarters has recently been completely updated, including the installation of a Yamaha networked audio system.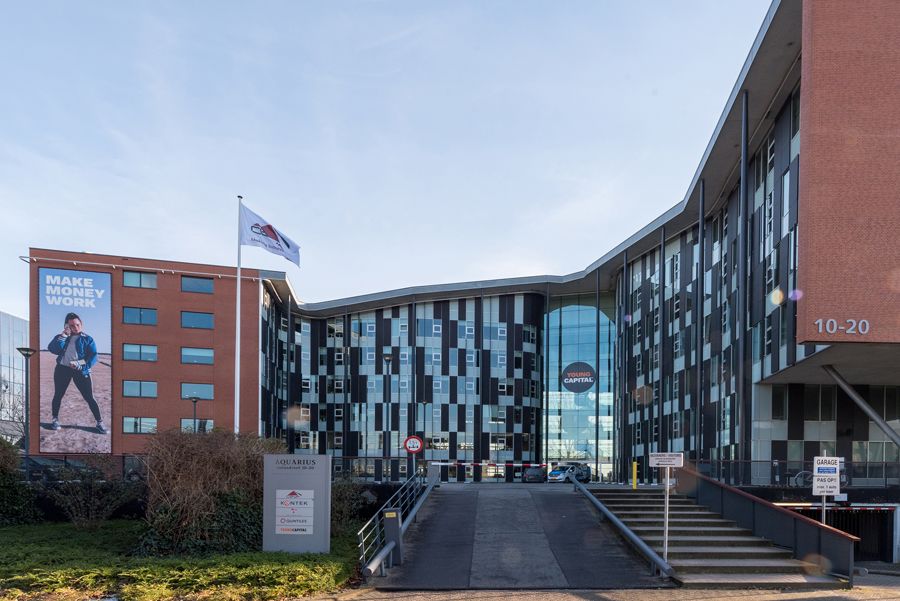 YoungCapital's headquarters is in a large block in the town of Hoofddorp. With 350 staff, it has grown to almost fill the building. The company claims that 14000 people find work through it daily. 
In 2018 it started a major project to update the facilities, including renovating and redecorating the spaces with a modern look. At the same time the audio system was completely renewed, with the specific aim of installing one that would satisfy the company's young adult demographic. The system had to cover the reception area, restaurant, a hall/meeting space, an 'urban' environment (with moveable walls to create one large room, two medium rooms or four small ones), a gym, outside terrace and nine restroom areas.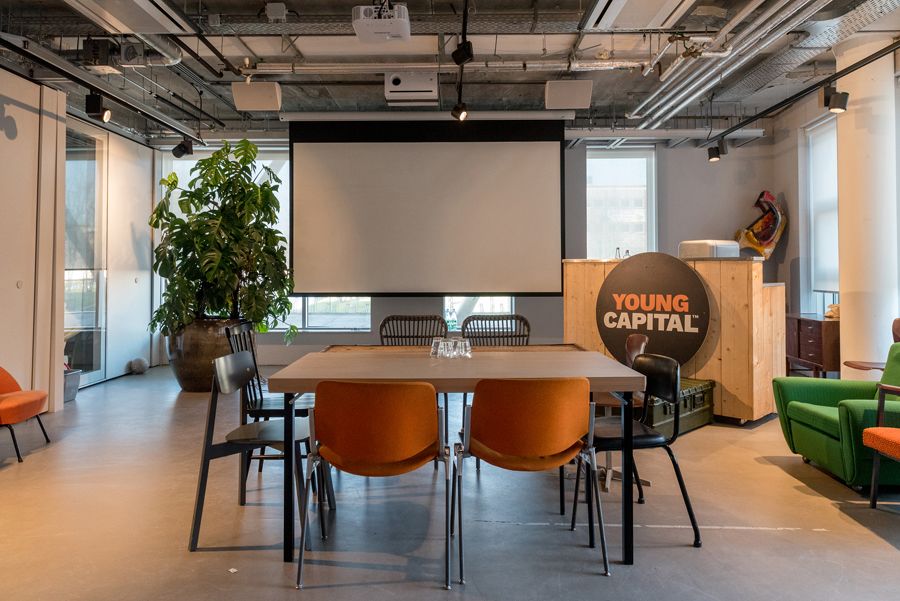 YoungCapital's IT project manager Elwin van de Beek contacted Ruben Haringsma of Soest-based installation company HiFi Choice to discuss the company's needs. These included online streaming music sources, local inputs at various locations, ease of use and the ability to easily expand the system for new applications. It was also specified that there must be background music in all restroom areas.
Ruben designed a zoned system around the Yamaha MRX7-D matrix processor and a Dante network, which would make it possible to easily expand with additional hardware. Because the building is in use during the week, Ruben could only install equipment at weekends. He found that new ideas and applications were regularly being requested, meaning he had to expand the system even while installing it.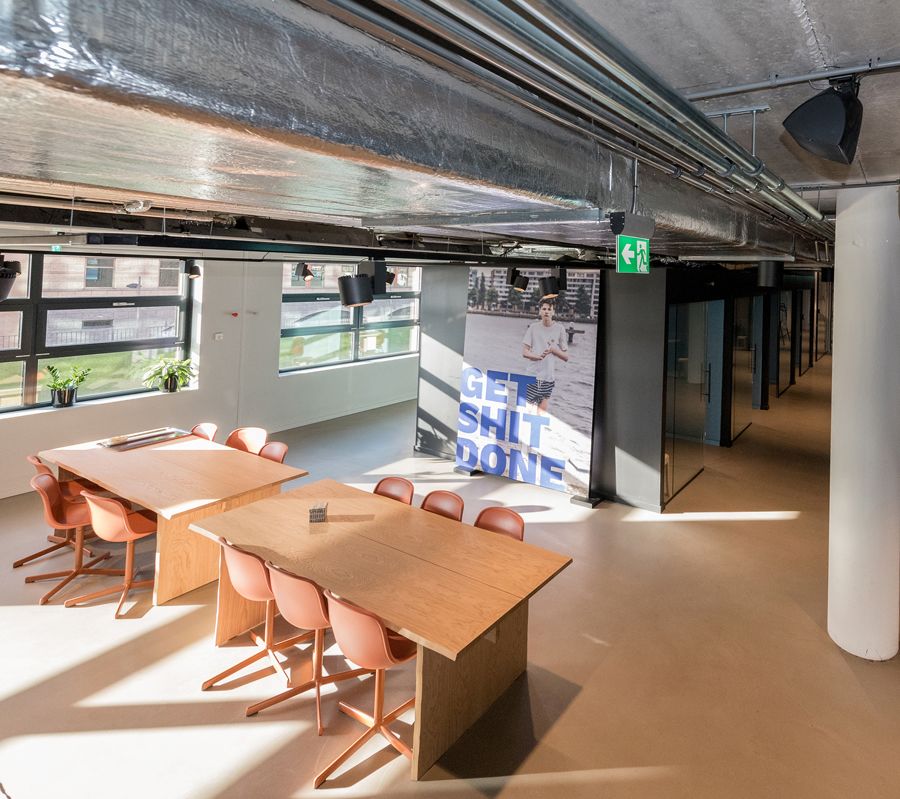 Three remotely-controlled WXAD-10 wireless streaming adaptors feed music to every zone, with a fourth unit feeding only the gym. Here a WiFi access point allows users to choose their own selection of music. The 'urban' environment includes additional Aux inputs for laptops or other external audio devices, while the reception and restaurant areas have inputs for a laptop presentation or DJ to plug in to the system.
Yamaha's increasing range of ceiling and surface mounted installation loudspeakers meant that Ruben could ensure high quality sound was delivered to the different acoustic environments of the various spaces, including the outside terrace. A total of 16 x VXC4 full-range ceiling speakers and 14 x VXS5, eight VXS8 and one VXS10S two-way surface mount loudspeakers were used for the project, powered by two XMV8140-D, one XMV4140-D and two MA2120 amplifiers.
Five DCP series digital control panels and Yamaha's Wireless DCP app make it very easy for users to control the system. With the company's age demographic in mind, it includes a 'party-mode' preset to relay DJ sets throughout the building.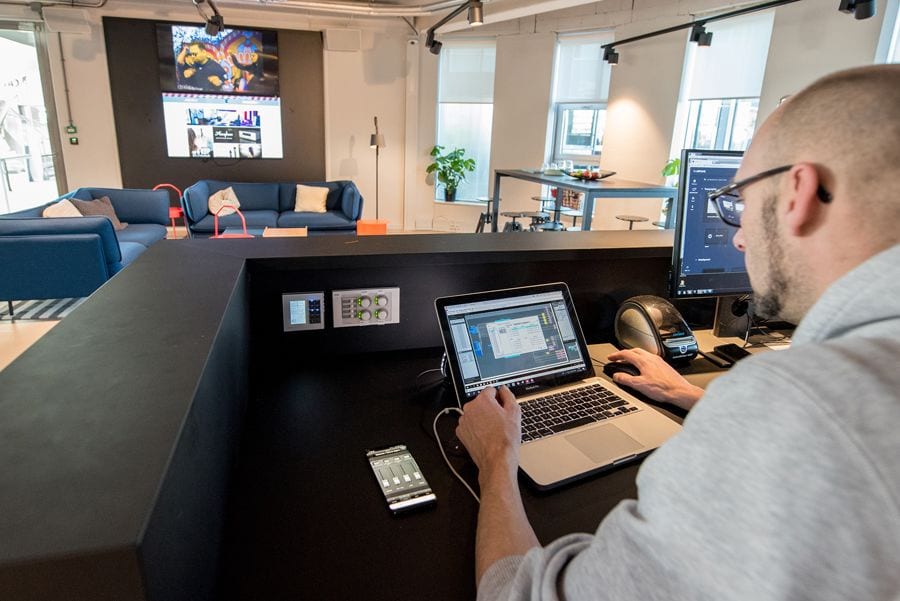 "The Yamaha VXC and VXS series loudspeakers deliver the full dynamic range and power of the EDM favoured by many of YoungCapital's staff," says Ruben. "It's a very versatile system, able to deliver a range of source audio and is so flexible that I was able to accommodate expansion requests even while the installation was under way. YoungCapital is a fast-growing business and the system expansion is ongoing."
System profile - YoungCapital HQ, Hoofddorp
System inputs, routing and management

4 x WXAD-10 wireless streaming adaptor
1 x MRX7-D matrix mixer
1 x Ri8-D input expander
1 x SWP1-8 switch
1 x DCH8 hub

Control

2 x DCP1V4S
2 x DCP4S
1 x DCP4V4S

Amplifiers

2 x XMV8140-D
1 x XMV4140-D
2 x MA2120

Speakers

16 x VXC4
14 x VXS5
8 x VXS8
1 x VXS10
YoungCapital Recruitment Agency Employs Yamaha