Biography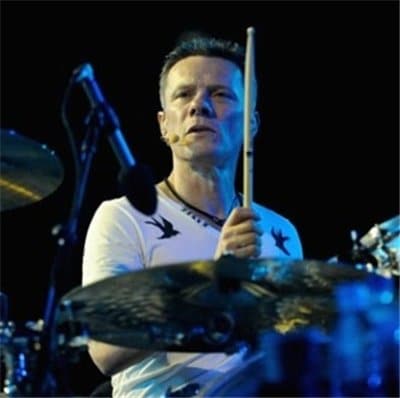 Larry Mullen is an instinctive drummer who, like the rest of U2, plays what comes naturally, directly from the heart. Larry has never liked to clutter U2's songs with busy drumming – he's always understood the value of drama-laden space. When U2 first made it big in the 1980s Larry already had a mature style which belied his youth.
Growing up in Ireland's capital city of Dublin, Larry started out playing piano but soon gave it up for the drums at the age of nine. From the start he wanted to play his own way and was not keen on learning paradiddles and fancy technique. Larry instigated the formation of U2 while at the Mount Temple Comprehensive School in Dublin by posting a 'musicians wanted' notice. He was still only 15 and he saved up cash from mowing lawns to buy his first drum kit.
The band soon graduated from playing Rolling Stones covers to writing their own songs, inspired by the brash ethos of late-1970s punk. By 1979 the band was forging their own identity and gaining attention.
Like most young drummers Larry started out experimenting with a more flamboyant style and gradually pared things down to the lean force he displays today. There's a deceptive art in simplicity - the broad, bold statement that carries to the back of the largest arena - and Larry and U2 are the masters. They understand this better than probably any other band. There is always a dramatic dimension to Larry's playing, an element of traditional Irish music, melodic Celtic roots and the marching bands of his youth.
Larry and U2's incredible success is also due to their willingness to experiment and take big risks with drum sounds and overall production. They constantly worked to stretch the boundaries of stadium rock, creating their own unmistakable sound during the 1980s – the special marriage of rock and roll with technology. Working with producers and engineers including Brian Eno, Daniel Lanois and Flood on albums stretching from The Unforgettable Fire through The Joshua Tree, Achtung Baby, Zooropa and on to 2000's All That You Can't Leave Behind (which immediately picked up four Grammy Awards), Larry's willingness to embrace technology, to work alongside loops and samples, has kept the band on the cutting-edge of rock. With Larry starring in the video for the latest single Electrical Storm there's no sign of the band slowing down yet.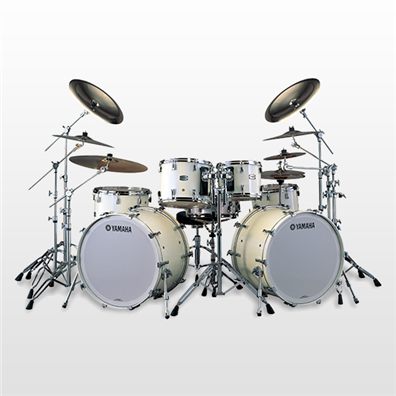 We redefined what a high-end drum-set was when we introduced Recording Custom in the 1970s. With the introduction of PHX, we set the bar even higher by creating the ultimate musical instrument for drummers.

Other Colors Available