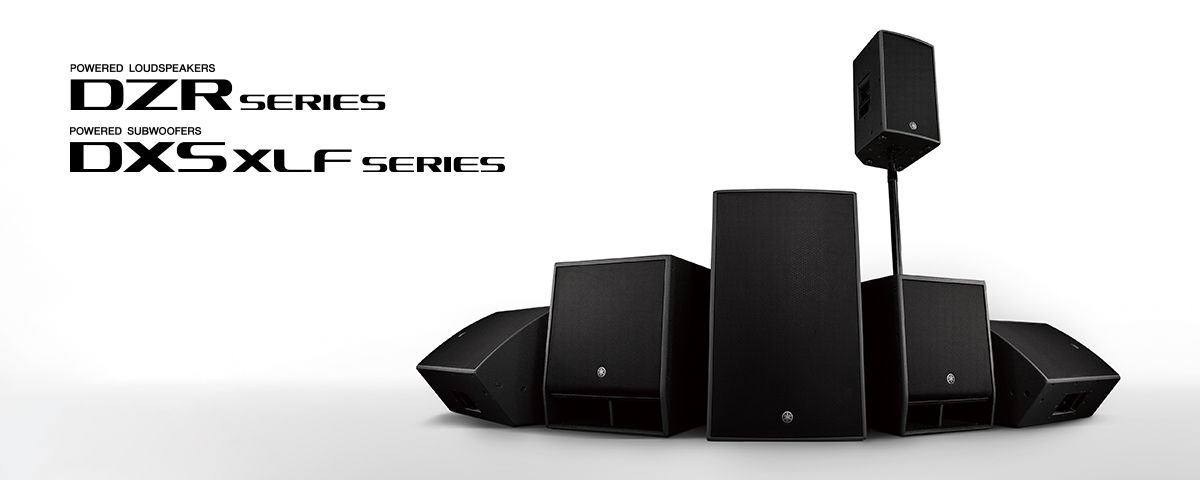 On the design of the DZR/DXS XLF Series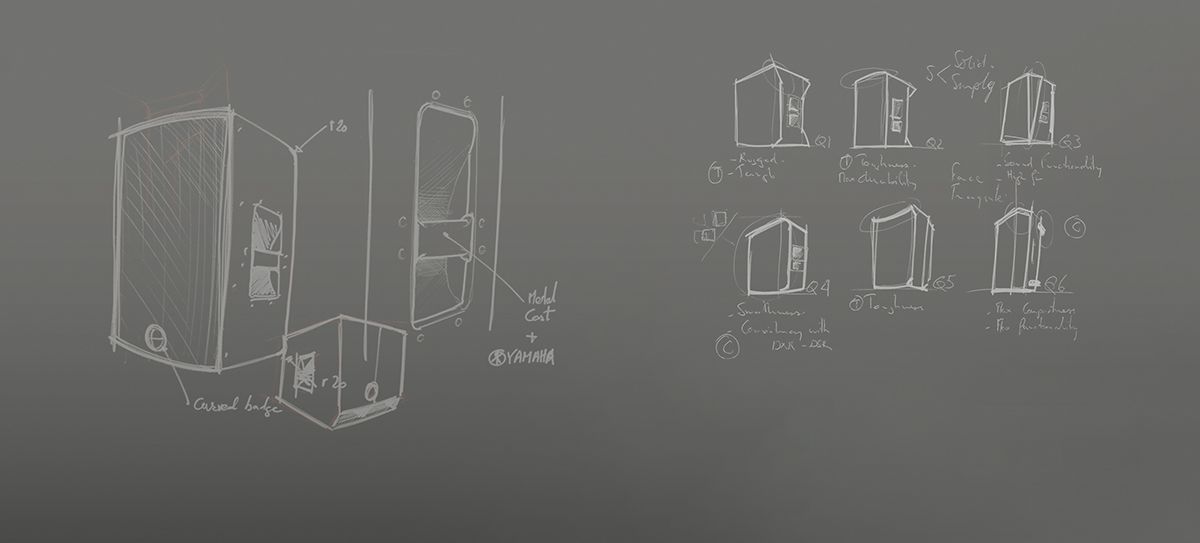 Yamaha's design team share insight on the inspiration behind the development of this new series' lineup.
Yves Plattard: Designer of DZR/DXS XLF Series
After designing and developing the DSR/DXR/DBR Series speakers, it was clear to us that the simple yet flexible enclosure would have a broad appeal and, as a result, would be widely accepted throughout the sound reinforcement community. This was an important consideration throughout the design of the DZR, maintaining consistency with the Yamaha speaker design philosophy of simplicity, but also making a subtle expression of the speaker' s higher power and superior performance. In fact, our first sketch design presentation was centered around a "simply solid" concept, and after a lengthy trial and error process we finally settled on what we considered to be an uncompromising realization of our vision of an ideal loudspeaker for sound professionals.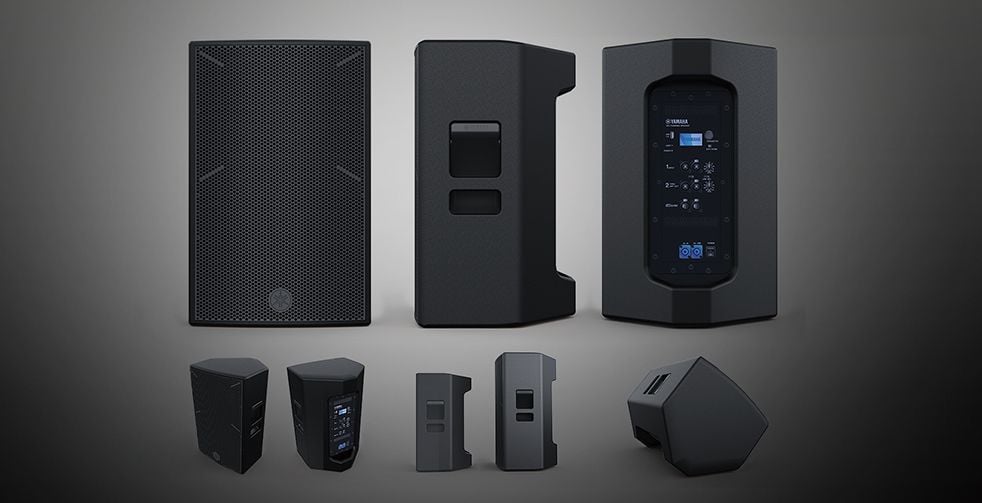 This was a speaker lineup that could only be designed by Yamaha.
We combined all the technical essentials of our own DSP technologies with our accrued acoustics, electronics, and tate-of-the-art audio networking expertise to develop this new lineup for professional use. Because we have such an extensive history of researching, developing, and adopting technologies in each of these fields we have a unique capacity to draw from, and unify this vast base of knowledge in a way that hasn't really been realized before.
During the design of earlier prototypes we did extensive testing at several music festivals under very demanding, tough conditions to really push the speakers in every conceivable way. And, as usual, we gathered as much customer feedback and requests regarding our previous DSR and DXR models, in order to solidify our vision of what sound professionals really want from their loudspeakers and reflect their demands in the DZR's design.
This approach was also crucial to the development of our new DXS XLF and CXS XLF Series subwoofers, realizing an extended LF with a startlingly unique and musical tone that could only be achieved by Yamaha's unique cross-section of digital, electronic and acoustic technology expertise.