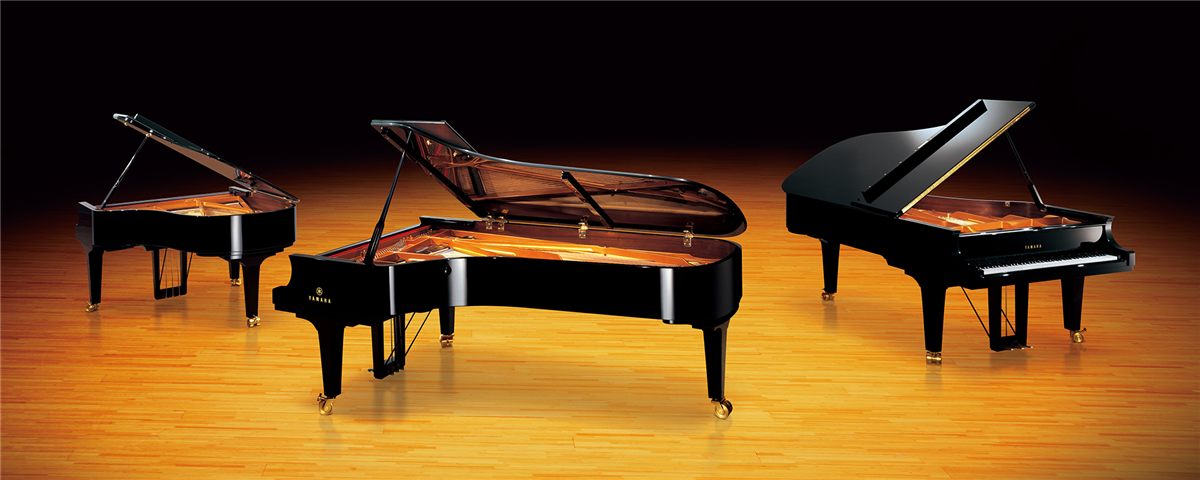 Designed with the concept of "Beauty and Power"
Handcrafted from the same materials by the same elite artisans, all three models of the CF Series share a beautiful expressiveness and deep tonal presence. The flagship model is the CFX; a full sized 9-foot (275cm) concert grand piano suitable for the largest of concert halls. Retaining the same outstanding characteristics as the CFX, the 7-foot (212cm) CF6 is a perfect choice for recital halls, while the 6-foot 3-inch (191cm) CF4 is excellent for performing at smaller venues and teaching studios.
The nine-foot CFX is a full size concert grand piano characterized by a powerful bass, a wide palette of tonal colors, and the ability to create the subtlest musical expression. The sound is rich yet clear in all registers, and can be heard over the sound of a symphony orchestra, even in very large concert halls. The CFX is Yamaha's flagship model, and it marks a new milestone in the history of fine piano manufacturing.
The colors and finishes shown may vary from those on the actual products.