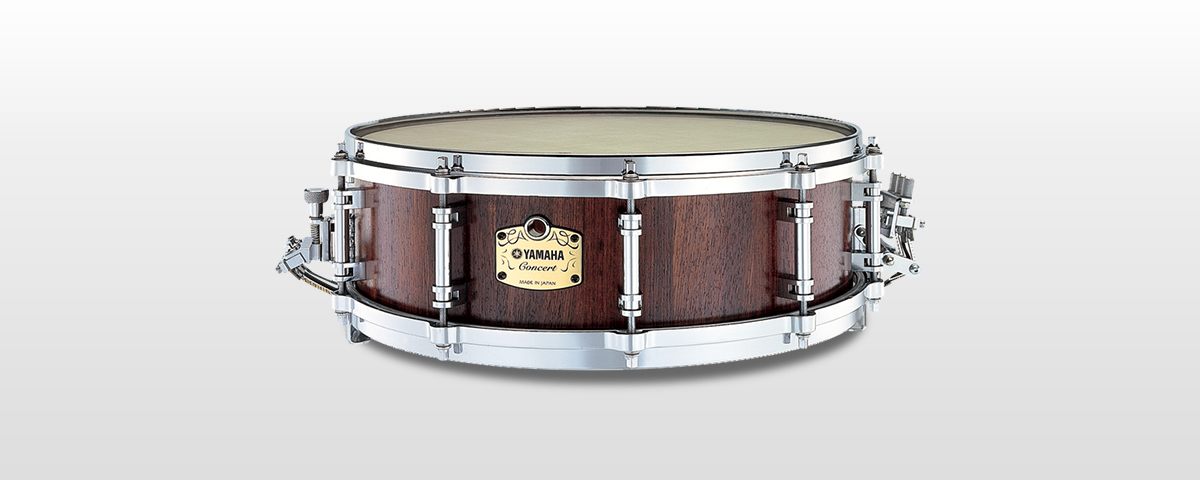 GS Series

Snare Drums Discontinued
The GSM maple shells feature a 10-ply, 14-inch design with Renaissance 'Diplomat' drumheads for a deep, warm and colorful tone with a wide dynamic range which will sound great in any concert hall. Both 5-inch and 6.5-inch models are available to precisely suit your orchestral requirements.The same rare, carefully selected Honduras rosewood which is used in top-grade marimbas is used to create GSR innovative rosewood shells. Rather than thin layers of wood plied together, this drum features vertical pieces of matched solid rosewood joined together by an original process, for a palette of tonal expression never before possible from a concert snare drum. Simple tuning adjustments can create completely new tone colors so a single snare drum can now cover where before several drums were needed.
The colors and finishes shown may vary from those on the actual products.