Raphael Steps Up To RIVAGE PM7 On RESinphónico Tour
Raphael Steps Up To RIVAGE PM7 On RESinphónico Tour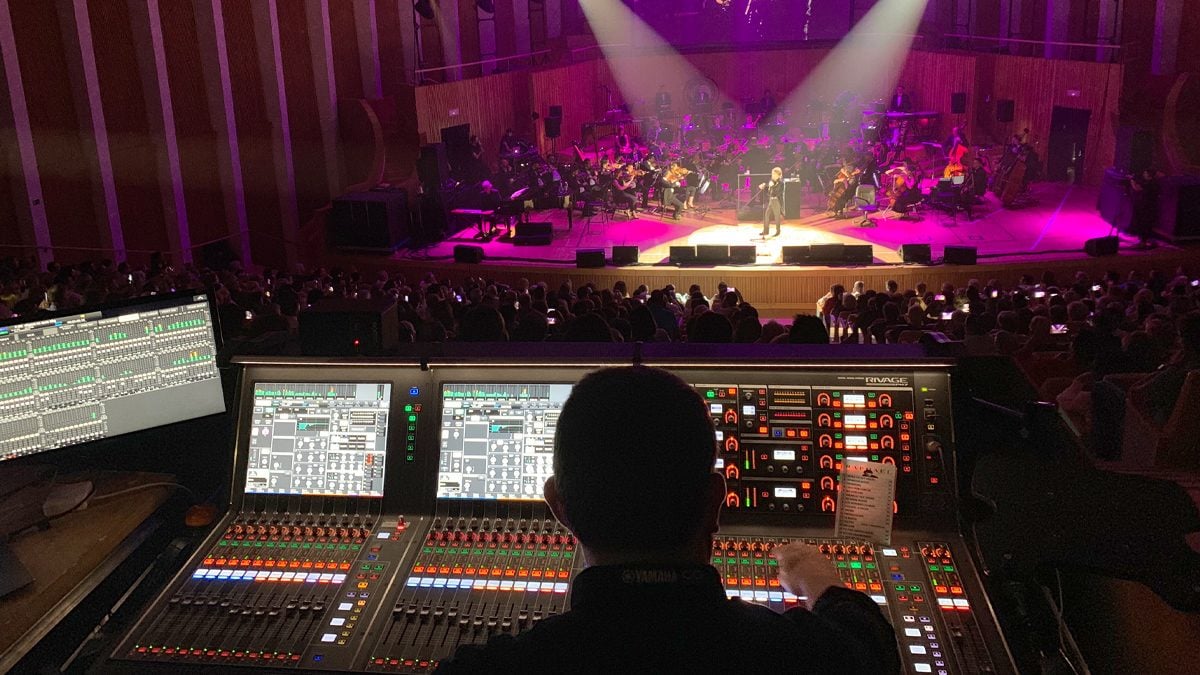 With over 50 albums recorded and the unusual distinction of being awarded a 'uranium' disc, singer Raphael is one of the most successful Spanish performers in in the country's recent history. Still touring in his mid-70s, a Yamaha RIVAGE PM7 digital mixing system is currently showcasing his greatest hits in a new orchestral tour.
Since his career began in 1962, Raphael's distinctive voice and performance style have made him an iconic figure amongst Spanish performers. 50 million sales of compilation album Ayer, Hoy y Siempre saw record company Hispavox award him a 'uranium' disc for the achievement. Having performed in most of the world's most iconic venues over nearly 60 years, he is still a very popular live performer. His current RESinphónico tour began in December 2018 and is booked to continue into 2020, with shows at major venues in Spain, Russia, South America, the US and the UK.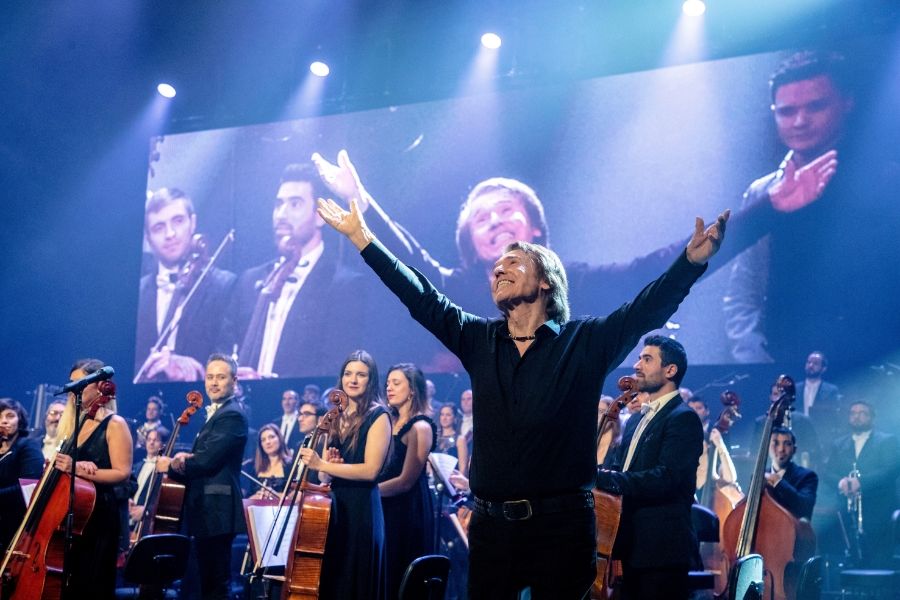 Performing his greatest hits accompanied by a full symphony orchestra, Raphael's long-term Front of House engineer Miguel Ángel Garcia chose a Yamaha RIVAGE PM7 to meet the challenging task of mixing the orchestra and accompanying 'electric' musicians - 60 in total.
Miguel Ángel has used a Yamaha CL5 console on previous tours with Raphael. "The CL5's quality, reliability and popularity have more than proved themselves," he says. "We used it in a variety of live formats, including an earlier symphonic tour. But when we started designing this tour, we realised that we needed to take a step up with the of number of channels and deliver even greater audio quality."
"This tour saw the addition of more than 10 channels of electric instruments, with some of our usual musicians playing electric guitars, piano and bandoneon, so we reached around 100 channels. To accommodate them all, we had to change the console. We wanted to stay in the Dante realm because, from Raphael's microphone through to the power amplifiers, it means we can easily adapt the system, depending on venue seating."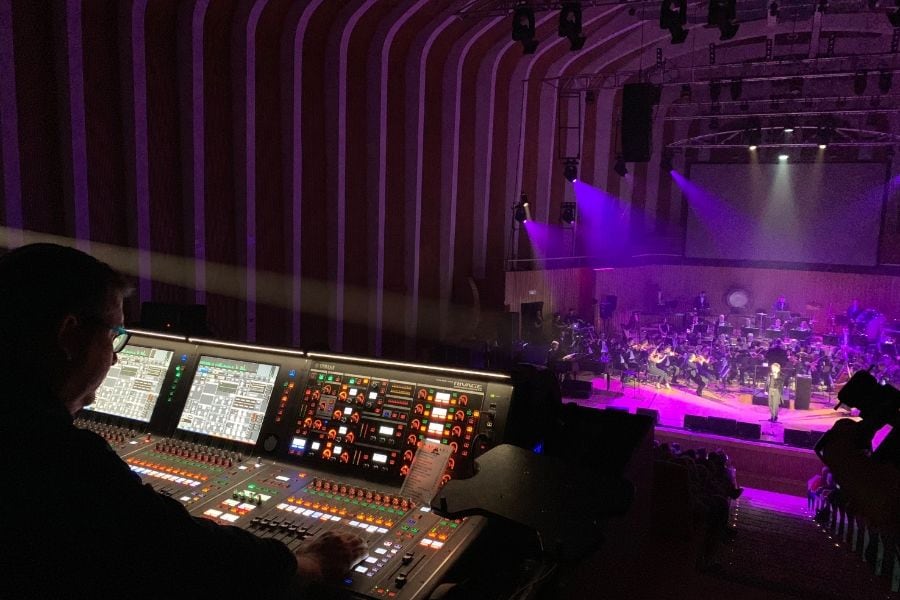 Miguel Ángel had previously tested the RIVAGE PM10 system and knew that RIVAGE would fulfil all of the tour's needs. Leading Spanish rental house Fluge is the regular systems provider for Raphael's tours and, as the company had a RIVAGE PM7 system in stock, it was the ideal solution for the tour.
A Yamaha CL5 console still features on this tour, used by Alberto Murillo on monitors and to pre-mix sections of the orchestra and various other channels. The system is completed by two Rio3224-D2 and one Rio1608-D2 i/o racks, plus a Yamaha AIC128-D Dante Accelerator Card for multi-track recording and virtual soundcheck. Audio fidelity is maintained by using Shure ULX-D and Sennheiser Digital 6000 wireless systems.
"From the first rehearsals, the RIVAGE PM7 system was very easy to operate, allowing us to make the most of all the inputs and simple to handle the communication with the CL5 for the pre-mixes," says Miguel Ángel. "The ability to sum all the channels, the console's user-friendliness and the seamless integration of the whole RIVAGE system into our Dante network were just great."
The tour's opening concert took place in Madrid's 1700-capacity Teatro Real and, put to the test on the road, Miguel Ángel is more convinced than ever that he made the right decision.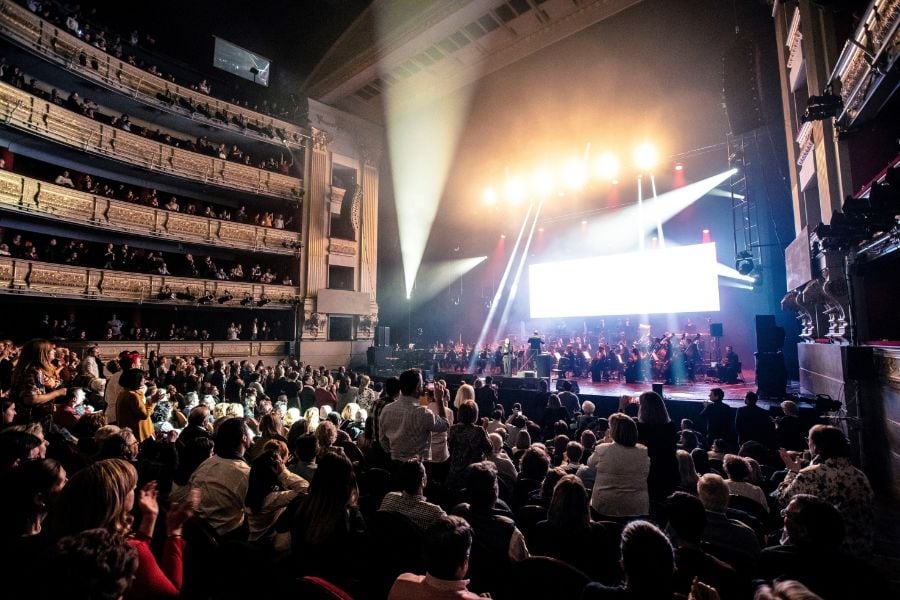 "The leap forward in quality has been more than significant," he says. "We also really like the ability to trigger different scenes with the SMPTE that we already used for lighting and video. This has allowed us to focus on creating the very best sound, while different scenes are recalled automatically."
"Considering the magnitude of this tour, it was time to make a quantitative and qualitative shift. RIVAGE PM7 was definitely the best choice."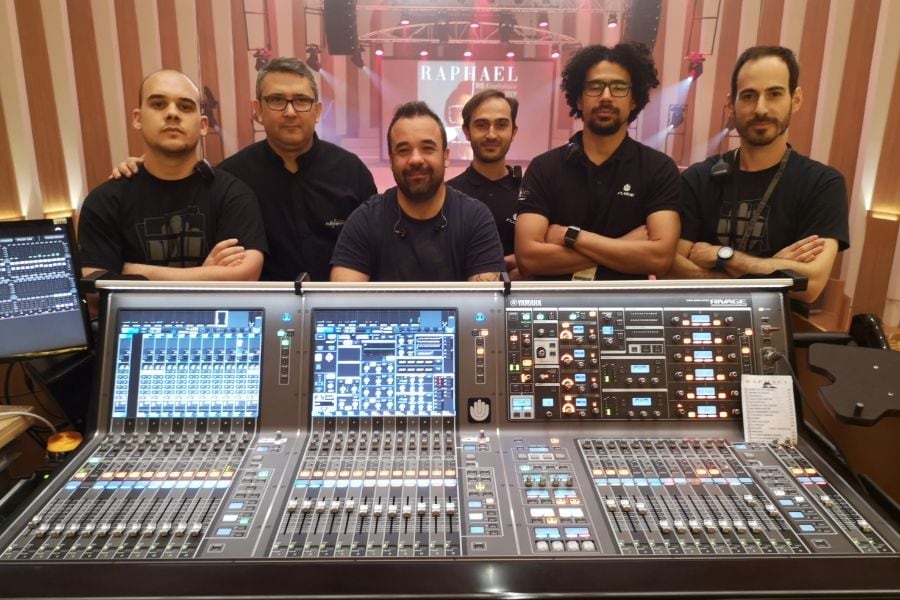 Raphael Steps Up To RIVAGE PM7 On RESinphónico Tour