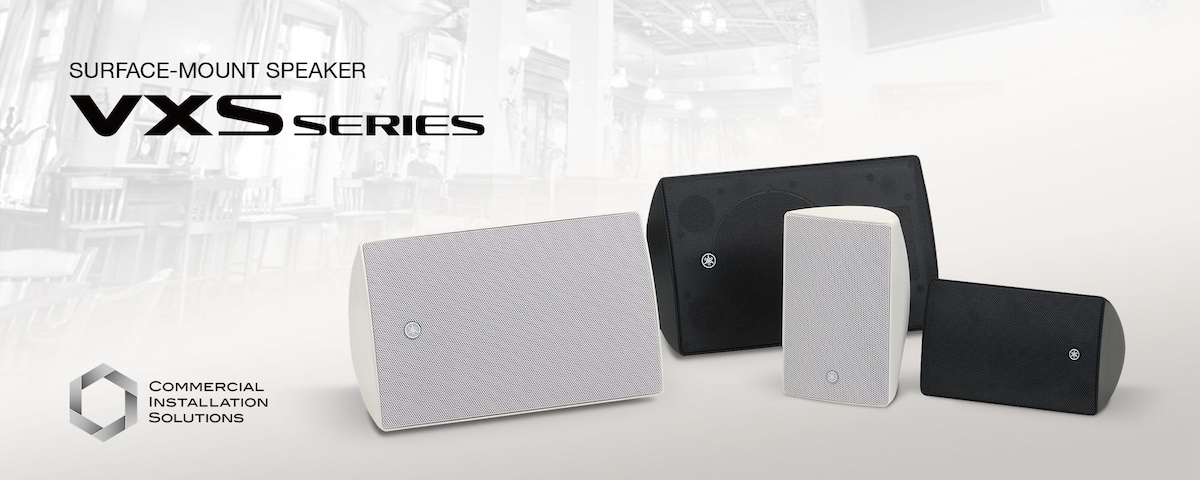 Important notice for users of VXS8/VXS8W/VXS5/VXS5W speaker systems for commercial installations
Do not place VXS8/VXS8W/VXS5/VXS5W speaker systems in a location exposed to large amounts of theatrical smoke or oil smoke.
A versatile lineup for clear consistent sound
Yamaha designed the new VXC and VXS speakers to accommodate a growing list of applications in the installation market. While these speakers deliver quintessential Yamaha sound quality, they have also been carefully designed for safe and easy installation. Featuring both ceiling and surface mount options, these speaker series include a comprehensive range of models that are available in either black or white, or can be painted to match the interior of any application.
The colors and finishes shown may vary from those on the actual products.