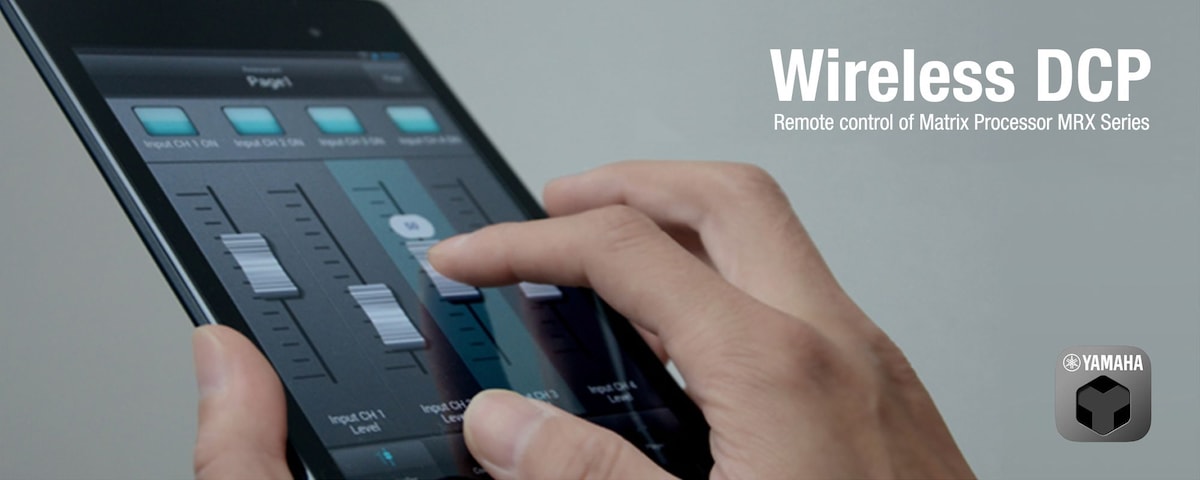 Wireless DCP provides remote control of Yamaha Matrix Processor MTX Series and Yamaha Signal Processor MRX7-D.
Wireless DCP is an application for Android and Apple iOS devices that provides remote control of Yamaha MTX series Matrix Processors and MRX7-D Signal Processor. The application provides simple, intuitive graphical templates, which allow users, such as venue staff to control the following functions of the MTX/MRX processor -
- Volume levels
- On/Off controls
- Preset recall
- Play music or announcements from SD card
* Please note that this app is designed for use with Yamaha MTX/MRX hardware and MTX-MRX Editor software. The demo mode allows you to view how the app looks and performs with a range of demonstration projects.

Price : Free
Compatible Devices : Apple iOS Devices (OS: iOS 5.1.1 or later, Devices: iPad/ iPad mini/ iPad Air/ iPod touch (3rdGen or later))
Compatible Devices : Android Devices (OS: Android 11, 12, 13, Pixel 6a (Android OS13), Galaxy A225G (Android OS12), Pixel 4 XL (Android OS11))
Compatible processor : Yamaha Matrix Processor MTX-series / Signal Processor MRX7-D
Others : Wi-Fi access point (preferably with 802.11n, 5-GHz capability) / Cat 5e cable (for connecting MTX processor and Wi-Fi access point)
* Apple, iPhone, iPod touch and iPad are trademarks of Apple Inc. registered in the U.S. and other countries. App Store is a service mark of Apple. Inc.
** Android is a trademark of Google Inc.
Important Notice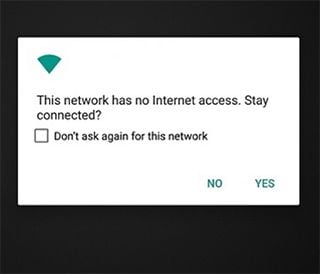 Some of Android devices support a cellular connection. If your device can run the Android OS 6 or later version with this feature, the cellular connection works in preference to other network connections of your device.
Therefore, if you use the Wireless DCP Application with a Wi-Fi router has no connection to the Internet, the MTX/MRX device which is located on the local network cannot be detected automatically based on the priority of this connection. In this case, your device will be able to connect to the MTX/MRX device by performing one of the following operations.
1. If your device cannot connect to the Internet, a dialog like the left figure will appear. Please tap the "YES" button to establish a connection. The local network will be connected.
2. You can specify the proper IP address of the MTX/MRX device by using the Manual IP function* that the Wireless DCP Application supports.
*: Refer to the page 18 in Wireless DCP Owner's Manual.
The colors and finishes shown may vary from those on the actual products.