THE HOME THEATER EXPERIENCE, ANYWHERE
Incorporating exclusive Yamaha technology developed over years of AV component refinement, these superb YH-L700A Wireless Home Theater Headphones allow anyone to enjoy their very own home theater listening environment… wherever they are.
IMMERSED IN YOUR FAVORITE MOVIES
Providing ultimate fidelity for your listening enjoyment, the YH-L700A Wireless Home Theater Headphones take full advantage of the unparalleled acoustic and sound field creation technologies developed by Yamaha to deliver a spectacular listening and entertainment experience, whatever the content.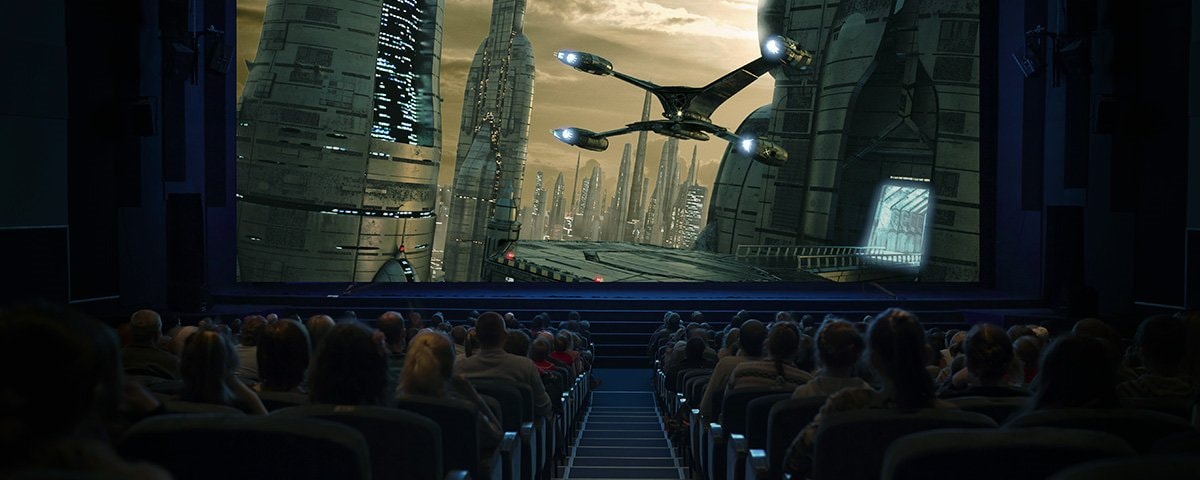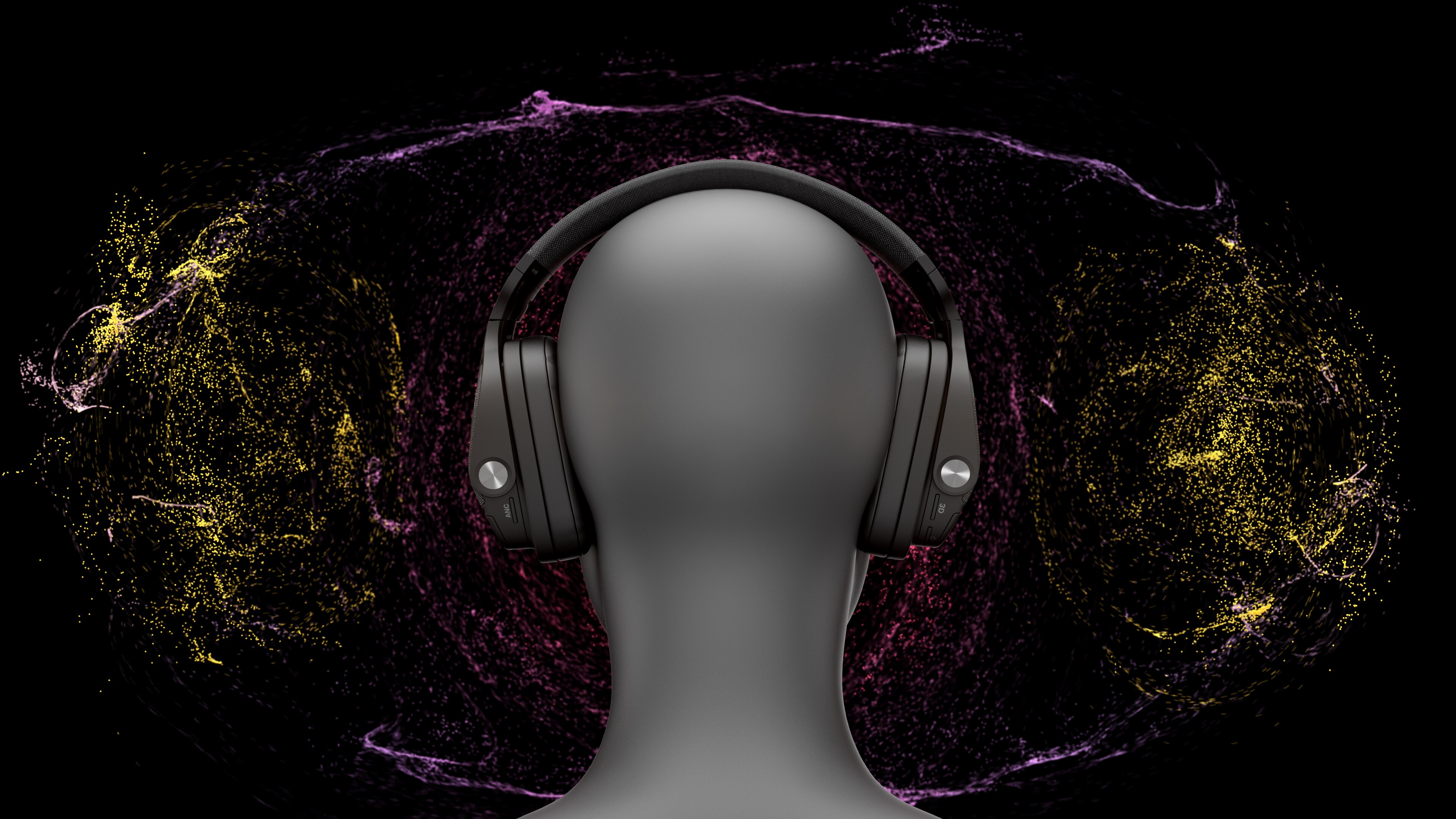 A HOME THEATER FOR YOUR EARS
Featuring unique, Yamaha-developed 3D Sound Field circuitry based on proven Cinema DSP technology, the YH-L700A delivers intimate home theater listening enjoyment. Exclusive Yamaha multi-channel technology expands the sound from two channels to five for an exhilarating sound space with distinct sound sources. An immersive home theater sound experience can now be fully enjoyed via headphones… and all without being tied to the source.
Seven distinct surround sound modes deliver an optimized sound field and the clearest reproduction of musical or video content. A vast selection of audio content can be enjoyed with a sense of realism and total engagement that surpasses anything else experienced in the world of headphones.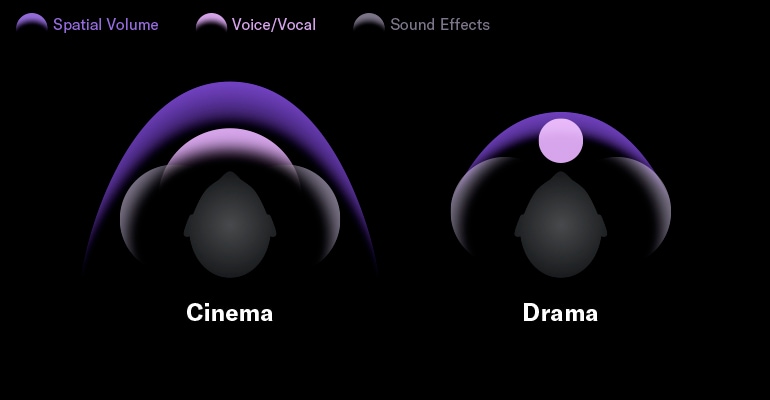 VIDEO
Breathtaking reproduction of clear dialogue, realistic sound effects, and full-bodied musical scores.
Cinema: Thrilling sound of SFX and action video content.
Drama: Spacious and clearly reproduced spoken lines.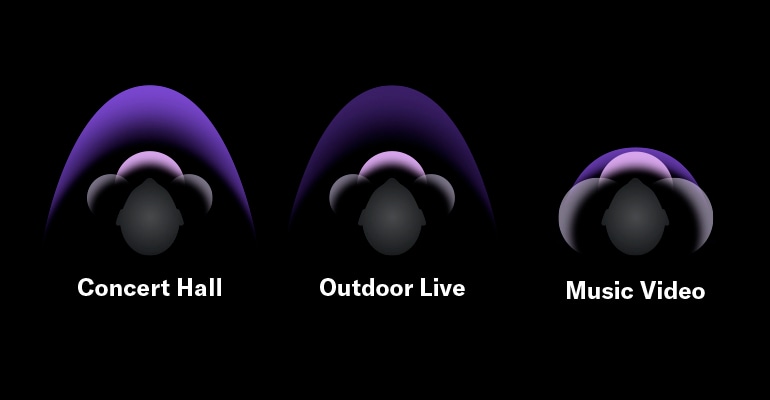 MUSIC VIDEOS
A profoundly spacious sound field that enhances the sensation of actually being there.
Concert Hall: Spacious and resonant sound field.
Outdoor Live: Open, lifelike concert audio.
Music Video: Clear vocals and discrete separation.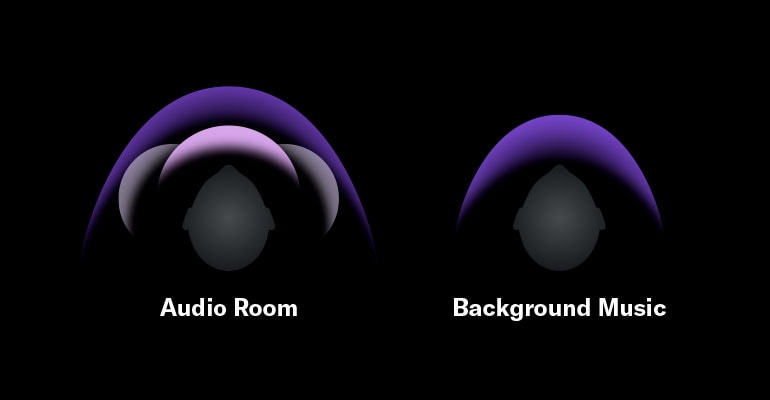 MUSICAL CONTENT
A natural sound space for a wide range of musical content.
Audio Room: Less reflection for a neutral sound field.
Background Music: A tighter sound field for reduced fatigue.
UNCOMPROMISING PURSUIT OF REALITY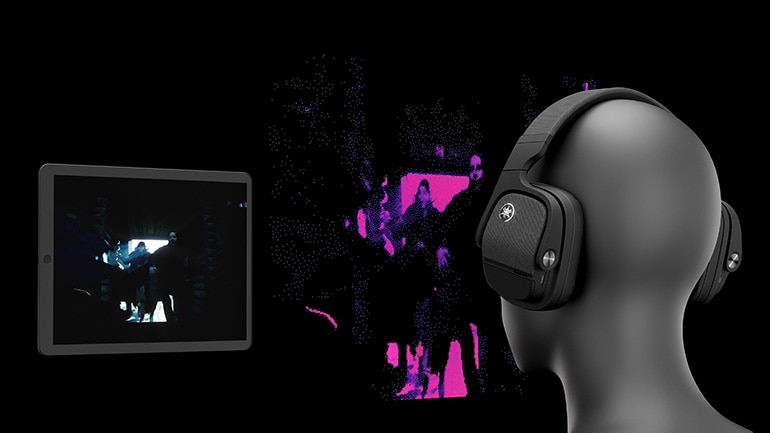 YH-L700A HRTF* technology localizes each channel's sound source outside the head, while an innovative 'head tracking' feature smoothly adjusts for slight head movements to maintain the sensation of sound coming from your surroundings, rather than from the headphones themselves.
*Head-Related Transfer Function
MUSICAL ENJOYMENT TO LAST A LIFETIME
A passion for musical appreciation coupled with a respect for healthy hearing—a perfect duet for a lifetime of listening.
So how does one resist the urge to turn the volume up? Now there's help.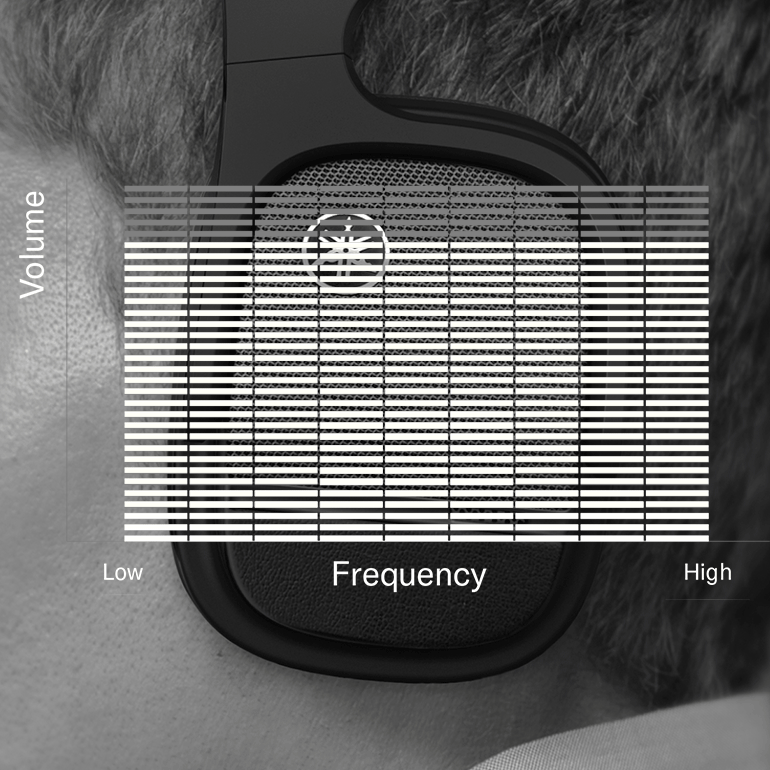 LISTENING CARE—ADVANCED FOR SUPERB SOUND QUALITY AT THE CORRECT VOLUME
Hear every note, wherever you go. Listening Care—Advanced uses built-in microphones to monitor ambient sound, then automatically maintains full-range sound quality at quieter listening volumes, allowing volume to be reduced without missing the most discreet audio nuances.
ACTIVE NOISE CANCELLATION
Blocks intrusive outside noise for an immersive listening experience, reducing need to raise volume.
Automatically compensates for fluctuations in listening quality depending on how headphones are worn.
3.5-hour charge time provides up to 34 hours of nonstop wireless headphone enjoyment.
EASILY TAKEN WHEREVER YOU GO
Headphones can be easily folded away into their compact carrying case and taken anywhere.
EASY VOICE-CONTROL OPERATION
Convenient range of voice-activated operations available using Google Assistant or Apple's Siri®.
HIGH-QUALITY SOUND EXPERIENCE
SBC, Qualcomm aptX™ Adaptive and AAC codec support, and Hi-Res lossless when cable used.
Specialized Headphones Controller app offers light and easy operation, with free updates.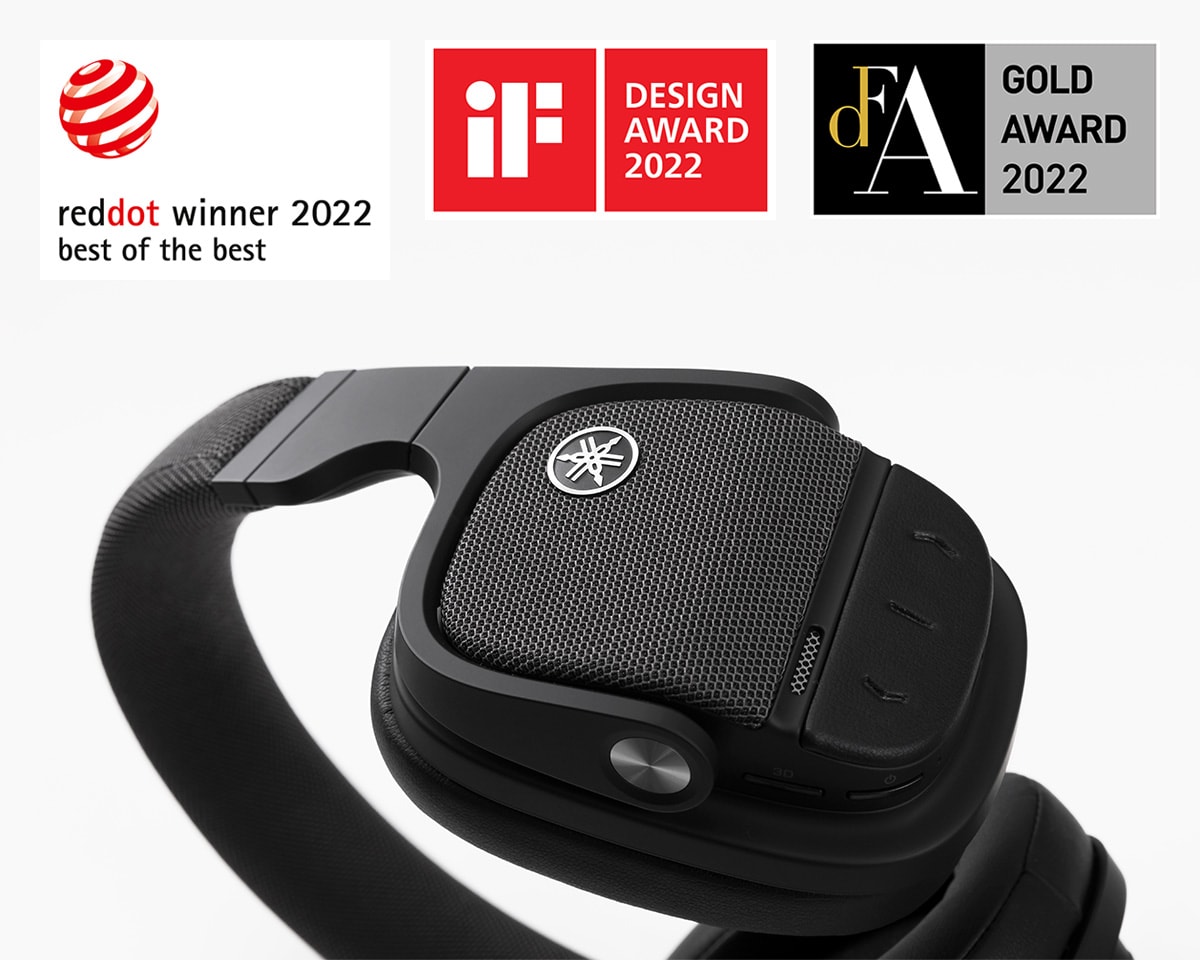 AWARD-WINNING DESIGN
Award-winning Yamaha design ensures superb operation and excellent long-term comfort.
The colors and finishes shown may vary from those on the actual products.