Yamaha Loudspeakers Deliver Classical Excellence At The Science Museum
Yamaha Loudspeakers Deliver Classical Excellence At The Science Museum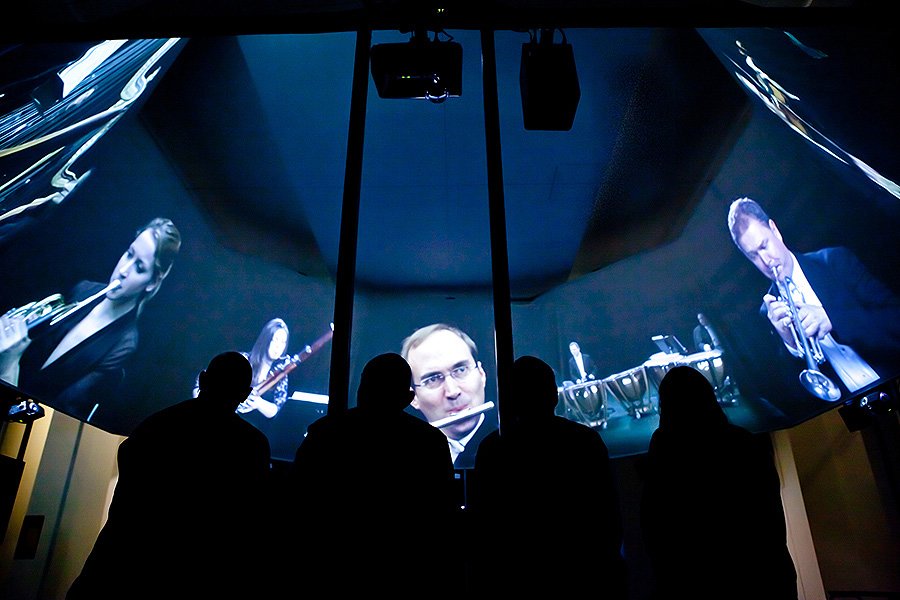 This summer, the Philharmonia Orchestra has given people the chance to literally 'get inside' a symphony orchestra at its Universe of Sound exhibition at the Science Museum, London. A key part of the exhibition is letting the public hear exactly the same sounds as musicians in the orchestra's different sections, which is why Yamaha MSP5 and SW10 loudspeakers were chosen for their precise reproduction qualities.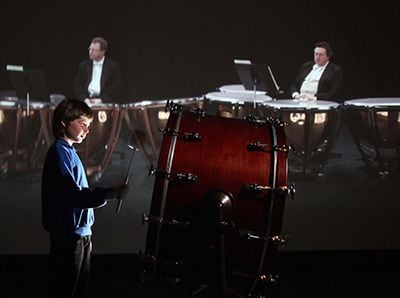 Devised by the Philharmonia Orchestra's Principal Conductor Esa-Pekka Salonen and in-house Digital team, Universe of Sound uses large format projection and movement-based interaction to allow the public to enjoy a fully immersive, interactive experience with the 105 piece orchestra playing Holst's The Planets. It follows last year's highly successful RE-RITE project, a similar installation in which the orchestra was playing Stravinsky's The Rite Of Spring.
Reproducing the orchestra in full surround sound are 42 Yamaha MSP5 two-way, bi-amped nearfield loudspeakers and six SW10 subs. Supplied by Liverpool-based Studiocare to Alexander van Ingen of Six Music Productions - who worked with the Philharmonia on the filming and reproduction of the orchestra - they had already proved very successful on RE-RITE.
"We chose the MSP5s because we'd had a good experience with them on RE-RITE. They produce a very clean, clear sound which works for a wide range of orchestral instruments, from double bass right through to piccolo," says Richard Slaney, the Philharmonia's Head of Digital.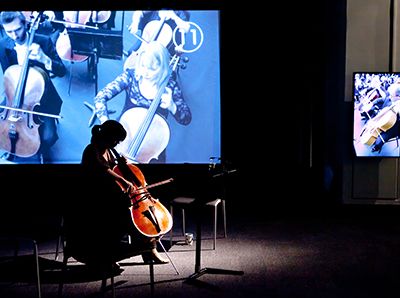 "Where certain instruments needed more bass frequencies - for example double bass, bassoon, trombone, tuba, percussion, timpani, organ and cello - they are partnered with the SW10s, which give more depth to the sound, seamlessly maintaining the high audio quality."
Universe of Sound uses 28 channels of audio, playing back in sync with digital video footage. Each audio channel carries the sound that is heard by players in that section - for example that heard by the clarinet section is very clarinet heavy, but also has spill from the rest of the orchestra.
"By reproducing the sound in this way, you hear the context of what each instrument does, but also its individual role," Richard continues. "Using state-of-the-art audio and video technology, we have been able to let the public literally immerse themselves inside a real orchestra and experience at first hand what a thrilling environment it is.
"The Yamaha loudspeakers have been a vital component in making Universe of Sound as lifelike as possible, which has been reflected in rave media reviews and its popularity meaning that we had to extend the exhibition by six weeks."
A major European tour of RE-RITE is planned for 2013, with Universe of Sound likely to follow. Both will continue to feature Yamaha MSP loudspeakers.
Yamaha Loudspeakers Deliver Classical Excellence At The Science Museum