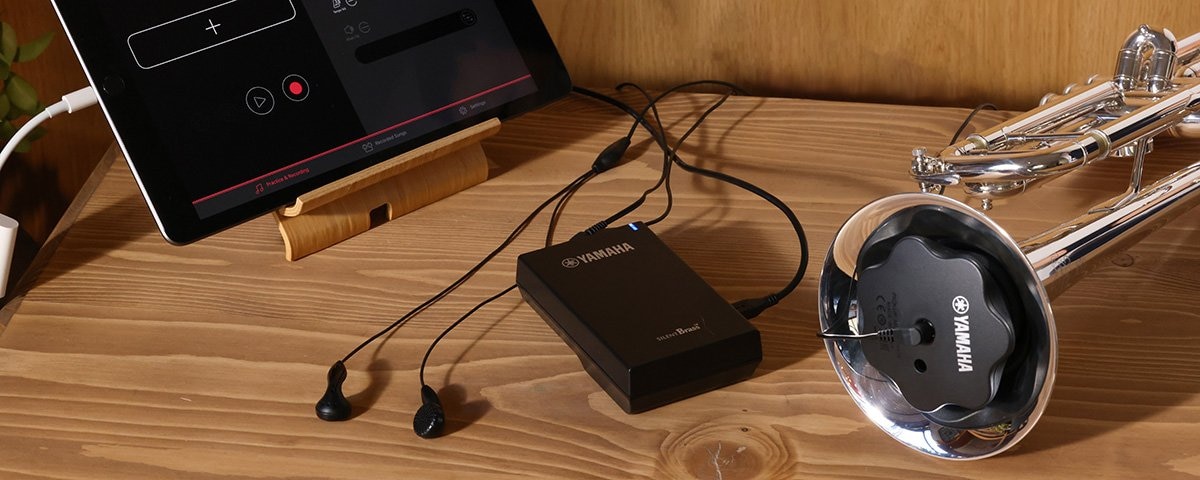 Experience the Evolution of SILENT Brass™
The Pickup Mute™ combines a high-performance mute with an internal microphone to pickup sound. Significantly smaller and lighter than previous versions, the mute offers superior muting performance, delivers excellent intonation over a wide pitch range, and natural playability. A new compact design now lets you put your instrument in its case with the mute in the bell.
* Please note that the Pickup Mute™ may not fit some instruments with significantly different bell shapes or bell diameters. Please check before purchasing.
The colors and finishes shown may vary from those on the actual products.