Yamaha RIVAGE PM7: The New 'Vessel' at Texas Church
Yamaha RIVAGE PM7: The New 'Vessel' at Texas Church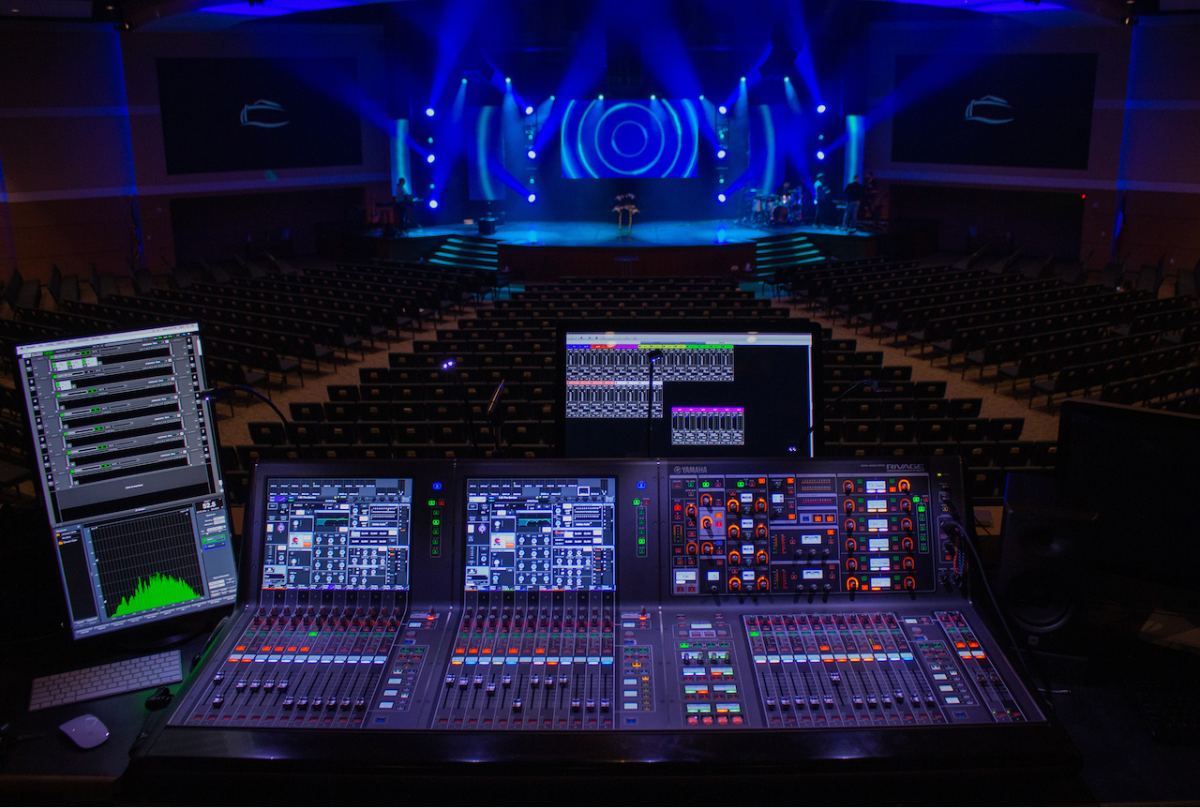 The Ark Church located in Conroe, Texas just north of Houston offers weekly and Night of Worship services in a laid back, contemporary worship music atmosphere. The congregation is approximately 10,000 strong with seating of 2,600 per service. At any given worship service, nine musicians and vocalists perform. Sound Productions of Irving, Texas recently upgraded the house of worship's audio console in the main auditorium to a new Yamaha RIVAGE PM7 Digital Audio Console.
"The church was looking for the reliability of a Yamaha console when upgrading from their previous console," states Jon Sheets, Sales Floor Supervisor at Sound Productions. The company also upgraded their wireless mics and in-ear monitors as well as lighting control and fixtures.
"Our 7+ year old Avid console was having issues, and with no parts available we looked to replace it," states Chris Allgood, Technical Director. "As we are in the beginning stages of a 50,000 Sq. ft. youth and kids addition to our existing building, we were also looking to take one platform across five auditoriums. It makes training for volunteers less of a headache. We looked at every brand and model available and settled on the Yamaha RIVAGE PM7." Yamaha systems application specialist, Kevin Kimmel, trained the qualified professional media staff. Caleb Hendrick is The Ark Church Audio Director with volunteers working all auditoriums and venues outside of the main auditorium.
Allgood said the church has two Yamaha LS9-32 consoles that are just pure workhorses. "The consoles have been solid, and with that history along with the reliability of the Yamaha brand, it made the PM7 stand out. I was looking for a solid desk with an I/O count that could provide for future growth. The TWINLANe networking along with Dante capability gives us a lot of future growth potential. The PM7 brings so much to the table. First, the sonic quality of the desk is incredible; it is so much warmer and easy to listen to than other desks we looked and not cold and harsh as most digital desks tend to be. In fact, we had to completely retune our entire room to really take advantage of the warmth."
Allgood added that the layout of the console is second to none. "Workflow is amazing and simple, and the large touch screens are also a nice addition and makes getting around on the desk quick. It's a very intuitive desk to operate.
We invested in the RPio racks with the Rupert Neve Designs transformers and SILK processing. The sound has been nothing short of amazing and just something you have to experience to understand. When you turn on the transformer and then dial in the SILK it adds a depth and quality to the channel that is awesome. There is a lot less time spent dialing in EQ's or adding inserts. We start with a flat EQ and dial up the SILK and work from there. I was also looking for a desk with a simple virtual sound check capability; with the PM7 it could not be easier. At the push of a button we are in VS mode.
Allgood also mentioned The Ark Church will be adding Yamaha CL desks with Rio units into their new auditoriums. "Yamaha will be our platform of choice for mixing desks across our campus."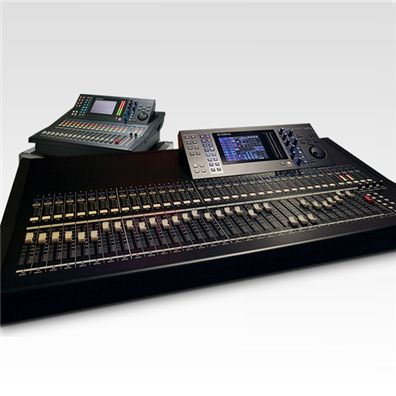 Incredibly compact, lightweight digital live-sound consoles with recallable head amps, a built-in USB memory recorder/player, and stunning sound quality.
Yamaha RIVAGE PM7: The New 'Vessel' at Texas Church