German Fans Enjoys A Lucky 13 Shows With Alan Parsons and Yamaha RIVAGE PM10
German Fans Enjoys A Lucky 13 Shows With Alan Parsons and Yamaha RIVAGE PM10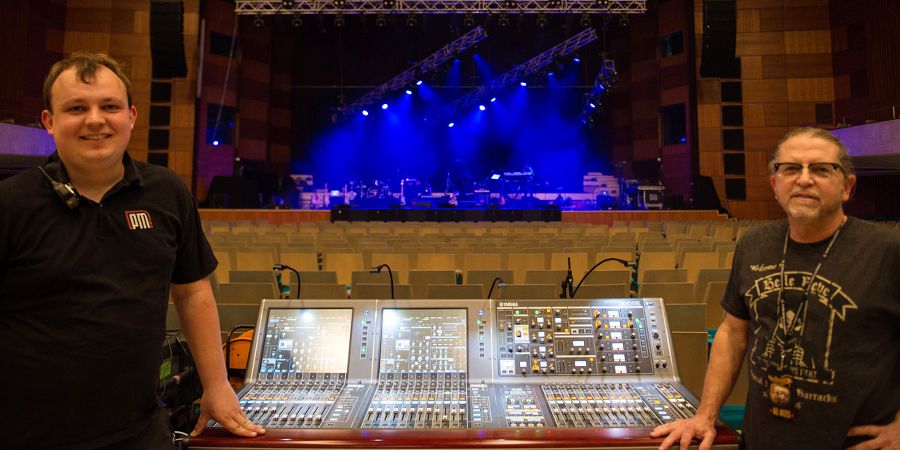 Four years after their last live appearance, German tour promoter Karsten Jahnke has brought legendary musician, producer and engineer Alan Parsons and his band back to Germany, playing 13 nearly sold out dates throughout the country in May. A Yamaha RIVAGE PM10 console has taken care of the intricate Front of House mixes for these much-anticipated performances.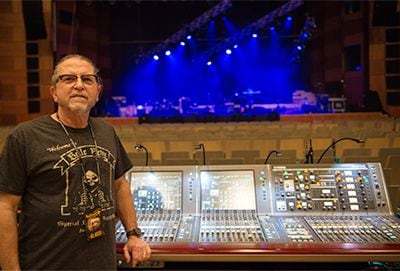 Playing a mixture of indoor and outdoor shows, the nine-piece Alan Parsons Live Project is being mixed by Emmy-nominated FoH engineer and production manager Ross Pallone.
The RIVAGE PM10 console has been supplied by Lüneburg-based audio production/installation company PM das Systemhaus für Medien- & Veranstaltungstechnik (Profi Musik), with these shows being the first time that regular Yamaha user Ross has got up close and personal with the new flagship console.
"For us, the most important thing is that the sound has to be very high quality - that is what Alan's fans expect and I want them to have it. I want them to be really impressed," he says, Ross has around 48 inputs for drums, bass, two electric guitars, three acoustic guitars, four keyboards, vocoder and nine vocal microphones.
"First and foremost, the PM10 sounds amazing!" he says. "But I also love the way Yamaha consoles are laid out, especially this one and the CL5. I like the fact that the RIVAGE PM10 has banks of 12, instead of the standard eight on most consoles. It also has 12 Custom Fader possibilities on each bank, plus 12 DCAs. I constantly need to get to a lot of inputs very quickly on this show, so it makes it really straightforward for me to lay out the console for ease of use and speed."
He continues, "The new Rupert Neve plugins are great and very useful. I also love the screens that Yamaha use, they are really easy to read and the touch screen is very responsive."
Ross describes himself as 'very fortunate' having PM-Systemhaus system tech Lennart Wenzel supporting him on the tour. Lennart is equally complimentary about the RIVAGE PM10.
"Each day I try to give Ross a flat main system, so that he can use the console's features to create colour and depth in the sound that Alan's music needs," he says.
"I really like the number of faders and all the possibilities that the plugins provide. It gives you a lot of space to be creative. For me it is an absolutely amazing console."
German Fans Enjoys A Lucky 13 Shows With Alan Parsons and Yamaha RIVAGE PM10