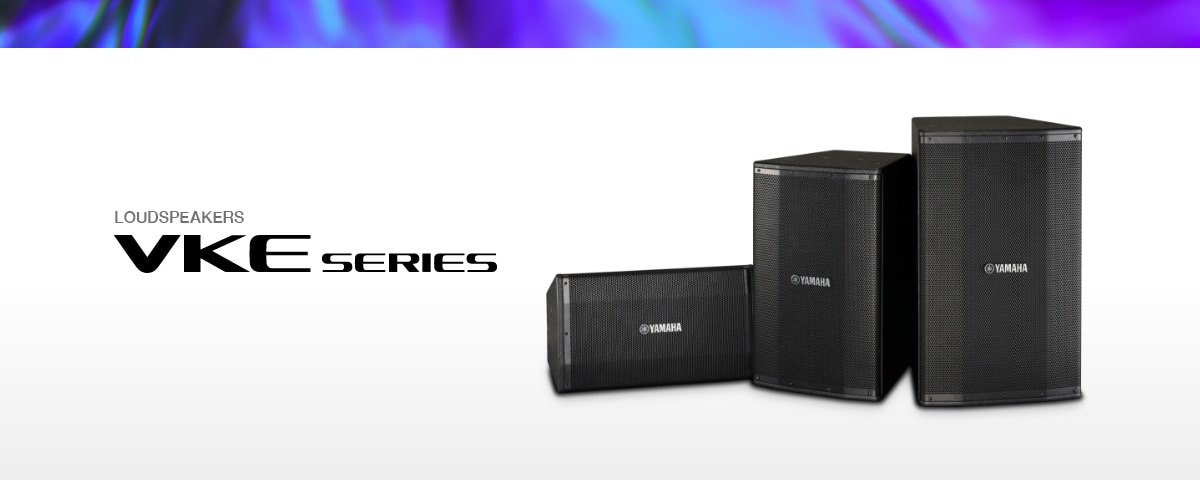 Enclosures that combine durability and beauty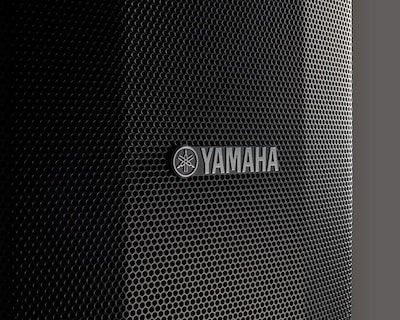 The front surface of the durable 15-mm thick plywood cabinet features a jewel-cut grille with a subtle beauty. The logo mounted on the grille can also be rotated with a single touch to suit the orientation with which the speaker is installed.
Sound quality suitable for professional use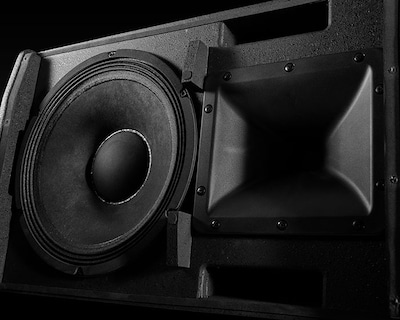 The meticulously designed, carefully selected and customized transducers with high sensitivity and high output delivers a maximum sound pressure level of 129 dB (*).
* VKE2015 = 129 dB / VKE2012 = 127 dB / VKE2010 = 126 dB (peak @ 1 m)
Rigging points that enable flexible installation
VKE speakers feature rigging points that allow them to be hung vertically or horizontally.
*Use general-purpose fittings that are compatible with 100mm screw hole spacing.
They are also equipped with a handle on the back and a 35-mm pole socket on the bottom, making them suitable for temporary use.
Coverage angle ideal for installed applications
The high-frequency driver is equipped with a 100 degree vertical and 70 degree horizontal constant directivity horn. It provides the coverage angle optimized for horizontal suspension in installed applications.
Horizontal Coverage Angle