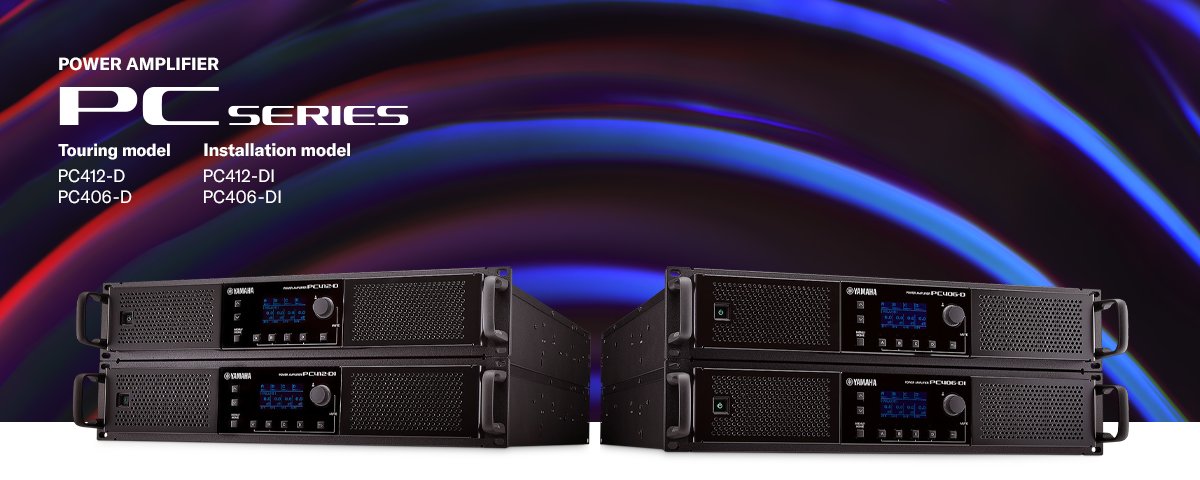 Integrated design software for variety of Yamaha audio equipment
ProVisionaire Design is a software application for Windows operating systems that allows comprehensive, intuitive design of sound systems that use compatible Yamaha products. It is compatible with a wide range of Yamaha products including the DME7/MRX7-D*/MTX processors, XMV/PC‐D amplifiers, Rio/Tio interfaces, VXL-P speakers, ADECIA solutions, and more.
ProVisionaire Design facilitates sound system design and setup by allowing flexible component layout, signal routing, and parameter editing in open-architecture processors such as the DME7 and MRX7-D. It also provides a comprehensive overview of components and signal routing in MTX series fixed-architecture processors. A wide range of high-quality audio components that only a leader in the field of professional sound reproduction can provide is supported including REV-X for refined reverb, and the Dugan Auto Mixer for flawless automated mixing. It also supports logic components that can be used to create control sequences. ProVisionaire Design can be used in conjunction with the ProVisionaire Control computer applications for comprehensive control of any project, from system design and setup to everyday operation and management. Editor widgets can be dragged and dropped into ProVisionaire Control, allowing parameters to be easily assigned to the ProVisionaire Control KIOSK and ProVisionaire Touch KIOSK applications as well.
*MRX7-D support scheduled for fall of 2023.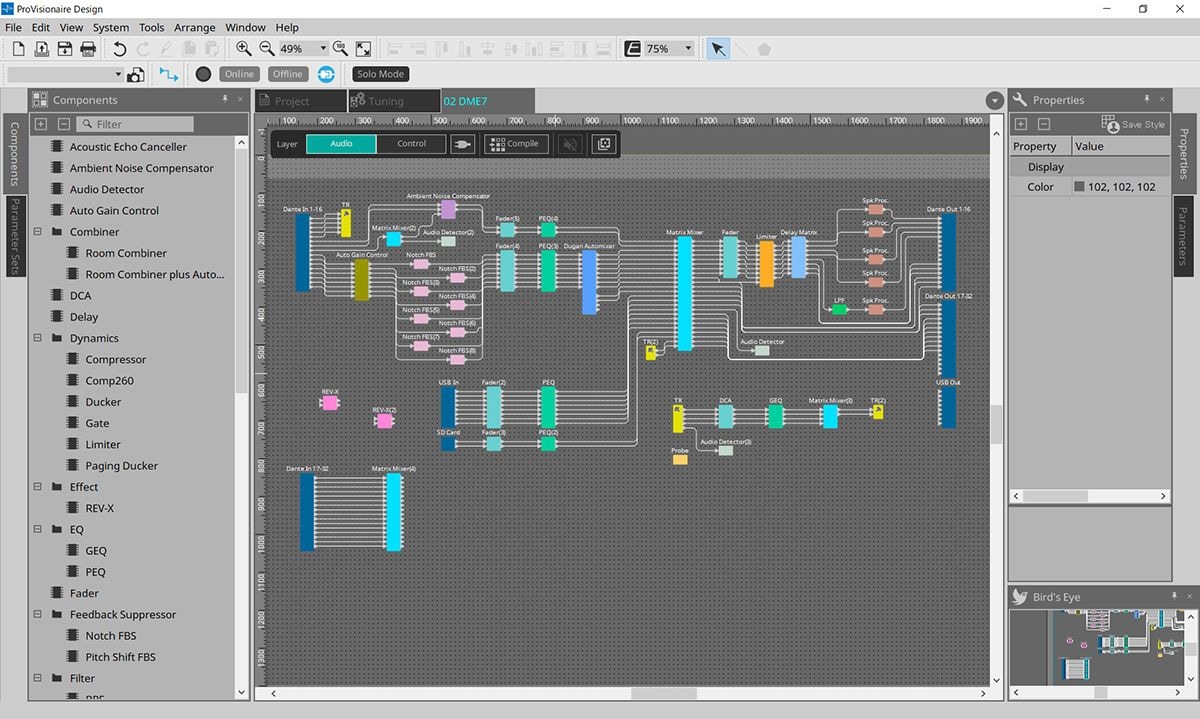 Flexible Presets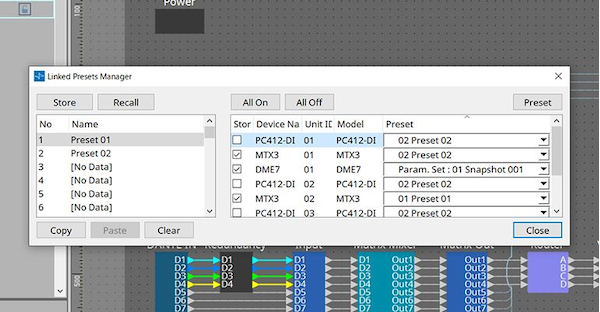 Flexible Presets
Presets can be created for linked/grouped devices in addition to individual devices, providing broader flexibility when setting up presets for different applications.
Device Grouping Enhances Setup and Operation Efficiency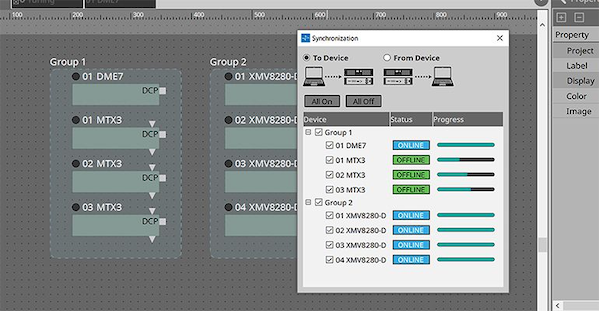 Device Grouping Enhances Setup and Operation Efficiency
Devices can be assigned to groups, allowing various types of control to be applied to the group as a whole. For example, preset recall, overall mute, synchronization, and more can be assigned to entire groups for efficient operation and management.
Fine Tuning and Efficient Workflow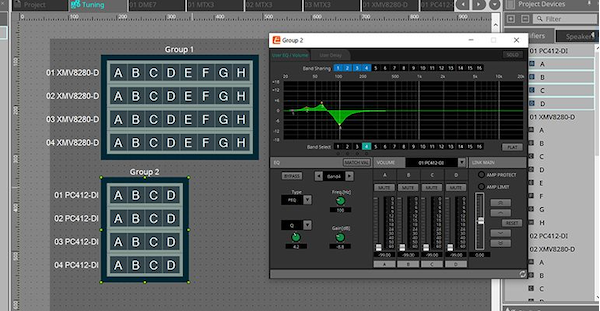 Fine Tuning and Efficient Workflow
ProVisionaire Design is a powerful tool for sound engineers and systems integrators. Not only does it allow detailed control of a comprehensive range of amplifier and speaker parameters, but individual channels can be linked/grouped as required, and related EQ, delay, and other parameters can be linked as well. All of this can contribute to efficient design and setup of finely tuned systems.