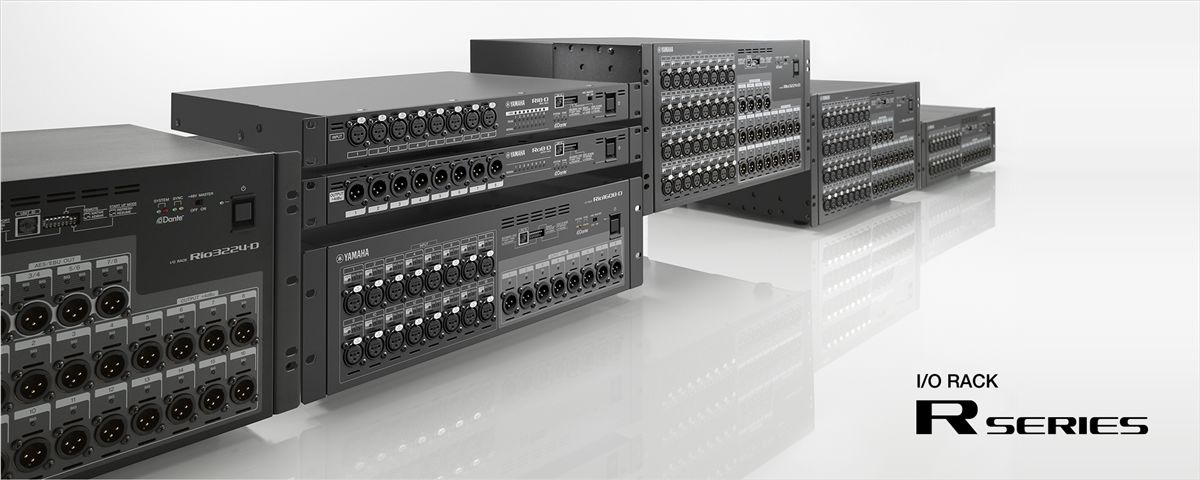 R Series (AD/DA)
I/O Rack
"R Remote" Application Software Allows Remote I/O Rack Head Amp Control
The R Remote application allows remote control of the head amplifiers in the Rio3224-D, Rio1608-D, Ri8-D, and Tio1608-D rack units without the need for a CL series or similar digital mixing console with remote control capability.
A few examples of the possibilities this provides: you can create a live recording system with just R Series I/O racks and a computer running Nuendo Live or similar DAW software, combine I/O racks with consoles that don't support remote HA control such as the 02R96 or 01V96i (a Dante-MY16-AUD expansion card must be installed in the console), or operate Dante infrastructure independently from a console. The potential for advanced systems that provide enhanced portability and expandability is vast.
1. A live recording system with no console.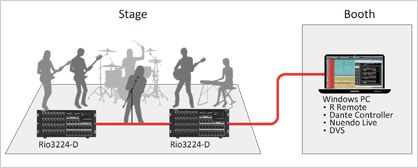 2. R Series I/O with consoles that do not support HA remote.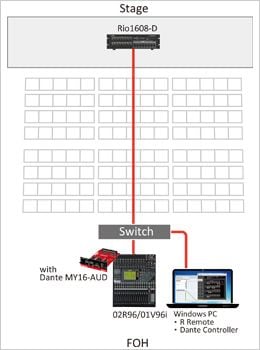 3. Dante infrastructure operated independently from a console.