Recording and Monitoring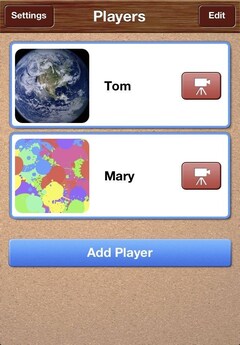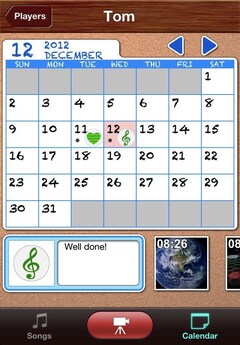 Keep track of your child's practice times by recording videos with the built-in camera.
By connecting your instrument to an iPhone, iPod touch, or iPad, My Music Recorder counts the number of notes your child plays. In addition, the recorded performance does not include any background noise.
Motivating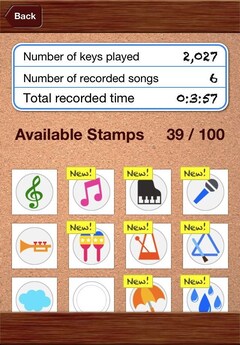 My Music Recorder rewards your child with stamps. The longer they spend practicing, the more stamps they can collect.