Audio Phraser
Audio Phraser is PC/mac software to assign Audio phrase to Style's section. If you use this software and Genos, you can make you own Audio Style and enjoy playing loop music.
Yamaha Expansion Manager
Yamaha Expansion Manager
Yamaha Expansion Manager (YEM) is mission control for managing Expansion content on your keyboard. Reorganise and install Expansion Packs comprising of Voices, Styles, Registrations and more. With support for WAV, AIFF, SoundFont and REX formats, you can even create your own original Voices and Drum Kits and install on your keyboard.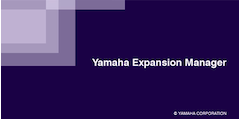 Premium Packs
Premium Packs
Premium Packs will expand your music library by adding new Voices, Styles, and more. It gives you a new instrument sound at the same or even higher quality than the factory preset sounds.
For more information click below icon.
SongBook+
SongBook+
SongBook+ is the fit-for-stage app for musicians with many positive reviews of enthusiastic musicians. SongBook+ allows you to manage your songs with lyrics and/or sheet music, playbacks, MIDI files, videos and to always have them at hand when performing.
For more information click below icon.
MEGAEnhancer
MEGAEnhancer
MEGAEnhancer is a software program that converts XG/GM song data (Standard MIDI File) to song data specially enhanced to be played back using an instrument or tone generator containing MegaVoices. MEGAEnhancer automatically makes conventional song files with guitar, bass parts sound etc. much more realistic and authentic. The converted song data can be used only on the model which you selected before converting. To get MEGAEnhancer, visit download tab.
Cubase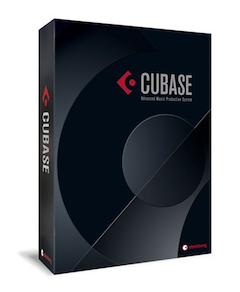 Cubase
Cubase is one of the most popular digital audio workstations of our time. With Cubase, you can record your performance into separate MIDI tracks then arrange, edit the playing data after you recorded into Cubase.