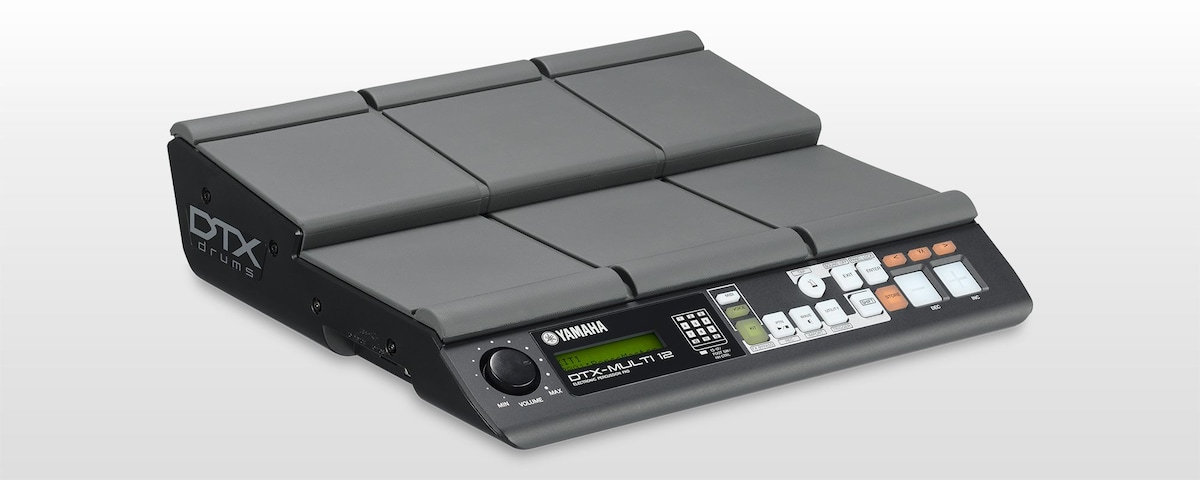 DTX multi pad

Discontinued
FAQ
Q1: What kind of USB devices can be used?
A1: Check the list below for USB devices that have been tested for proper operation with the DTX-MULTI 12.
USB Device *as of October 2010
Type
Manufacturer
Model
Flash Memory
ATP
AF4GUFT3CAD
AF8GUFE1BK
AF8GUFT3BK
ByteStor
16GB Dataferry USB Flash Drive *1
32GB Dataferry USB Flash Drive *1
16GB Maxi USB Flash Drive *1
disgo
disgo lite 4GB
HP
v125w 8GB USB Flash Drive
Imation
NanoPro Flash Drive 4GB(24245)
NanoPro Flash Drive 8GB(24246)
NanoPro Flash Drive 16GB(24247)
NanoPro Flash Drive 32GB(24248)
Pivot Flash Drive 8GB(26658)
Pivot Flash Drive 16GB(24092)
Integral
AG47 with READYBOOST
USB 2.0 SPLASH DRIVE 32GB
USB 2.0 SPLASH DRIVE 16GB
USB 2.0 Courier Flash Drive 4G(204814)
USB 2.0 Courier Flash Drive 8G(229330)
EnvoyPlus Flash Drive 8GB *1
Kingston
DTC10/4GB *1
DTI/4GB *1
DT101Y/8GB *1
DT100/16GB *1
DT102/8GB
DTIG2/16GB *1
LEXAR
LJDFF4GBASBNA
JDFF4GB-431 *1
LJDRX8GBASBNA
PATRIOT
PEF8GUSB
PEF32GUSB
PSF8GMUSB
PSF16GRUSB
PEF16GUSB
PNY
P-FD2GBATT03-EF
P-FDU4GBSV-EF/SIL
P-MICROFD4GBCITY2-BX
P-MICROFD8GBCITY2-BX
PNY Polaroid
P-FDU4GB-EF/POL
SanDisk
SDCZ4-4096-A11
SDCZ36-002G-A11
Verbatim
Store'n'Go USB Flash Drive - 4GB (#95236)
TUFF-CLIP 97021
*1 Discontinued product
ATTENTION
-The USB devices listed above have been tested for compatibility with DTX-MULTI 12, however Yamaha does not gurantee proper operation of such devices with DTX-MULTI 12. Yamaha also takes no responsibility for any damage or inconvenience caused by the use of them.
-The specification of the USB devices listed above is subject to change for certain reasons of manufacturers. Please note that they may not operate properly with DTX-MULTI 12 depending on the changes.
-For detailed specification and information on the USB devices listed above, pleasecontact the manufacturers of them.