Yamaha AFC3 Delivers New Acoustics To The 'Old Lady'
Yamaha AFC3 Delivers New Acoustics To The 'Old Lady'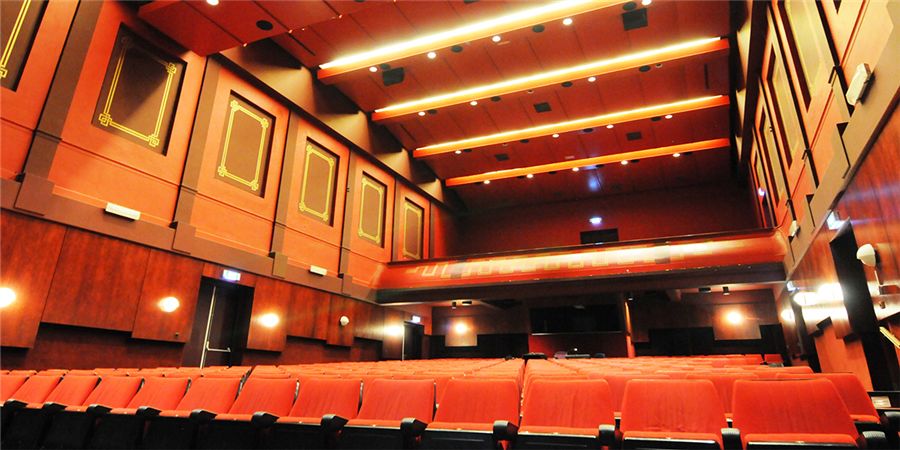 With expectations of audio quality from both audiences and performers throughout the world continually rising, the question of how to make venues used for drama and amplified music truly suitable for classical and acoustic music is being increasingly asked. A Yamaha AFC3 acoustic enhancement system has provided the answer at a historic theatre in the Netherlands.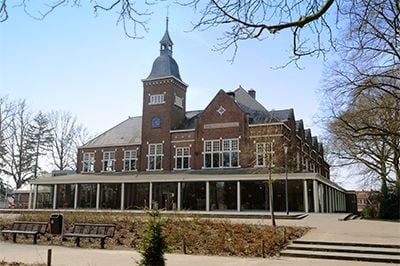 The ongoing, rapid development of digital audio technology for recorded music has had a direct effect on raising expectations of the quality of live sound. Yamaha's AFC3 uses Digital Signal Processing (DSP) to enhance the acoustics of a space - both in the auditorium and on stage - by regenerating the acoustic energy, which precisely tailors the acoustics to both the venue and individual performances.
Nicknamed 'The Old Lady', the 102-year old Parkgebouw in Rijssen, Netherlands is well-established as a venue for drama and amplified live music. But the venue's management - headed by managing director Jolanda Agteresch - was keen for the 420-seat venue to become truly multi-purpose, hosting classical music performances and, in particular, local choirs who have always rehearsed and performed in other venues, such as the town's churches.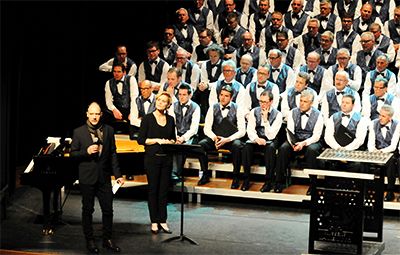 Jolanda contacted Ferdinand Gerritsen Mulkes of Netherlands-based system integrator Innovation Audio, asking if it was possible to provide variable acoustics at Parkgebouw, which would suit all kinds of performances. Aware of Yamaha AFC3's ability to deliver exceptional results, Ferdinand contacted Yamaha Music Europe's engineering team to ask what was possible. After initial acoustic measurements and analysis, Yamaha installed a temporary demonstration system, allowing the choirs and Parkgebouw management to experience an acoustic enhancement system in their own theatre. They were so impressed that a major project to install a permanent system was quickly agreed.
The principle behind AFC3 is that performers and audiences hear each other both directly and via the acoustics of the space. To make this audible relationship natural and intimate, it is vitally important that the enhanced acoustics of a venue support a similarly natural and 'inclusive' experience. The key to achieving this with AFC3 is so-called 'hybrid regeneration', achieved by numerous loudspeakers being mounted in a matrix across the ceiling to reproduce natural indirect reflections, picked up by a row of microphones mounted in the ceiling in front of the proscenium. Artists on stage and listeners in the audience only hear the indirect reflections radiated into the room by the speakers, never a performer's direct sound. This makes it possible to experience greatly improved - but entirely natural-sounding - acoustics anywhere in the venue.
With funding for the system provided by a combination of sponsorship, private donations and the Rijssen authorities, Parkgebouw commissioned Innovation Audio to install the necessary matrix of ceiling loudspeakers, as well as a new front of house PA system and stage lights.
Yamaha loudspeakers ever-increasing reputation for excellent sound quality meant that 54 VXC5, VXC8 and VXS8 models were chosen for the AFC3 system, powered by digital XMV series power amplifiers.
The AFC3 system was tuned by Jo Wang and Roy Knudsen from Oslo-based acoustic engineering company Panpot, who provided multiple presets to match many different types of performance.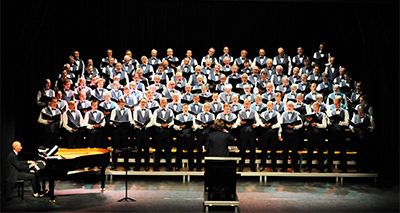 "The main challenge was ensuring the acoustic enhancement matched the very special look and feel of Parkgebouw, as well as its original acoustics," says Jo. "We tuned some 'big' presets with reverberation times of more than two seconds to support the large Rijssens Mannenkoor male choir, which is very popular. But the system really comes to life with the presets that are carefully tuned to benefit the venue. If you enter with the system on, you won't realise it until it's turned off again - something that is, of course, never done during a performance!"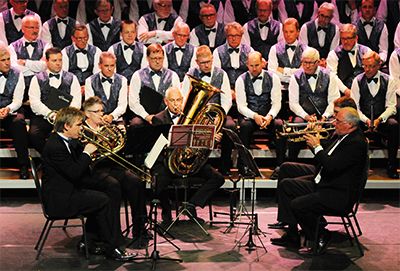 The permanent AFC3 system was launched on 22nd April to an audience of invited guests, who had made the installation possible thanks to their donations. Introduced by Jo, his presentation described AFC3's benefits and how it works, including a unique 'exception to the rule' of switching the system off and on again to demonstrate how the audience, artists and their acoustic interaction benefit from it. Performances were then given by several choirs, orchestras and soloists who regularly play in the 'Old Lady'
Parkgebouw is now used for many more classical-type music performances and Jolanda Agteresch is very happy with the result.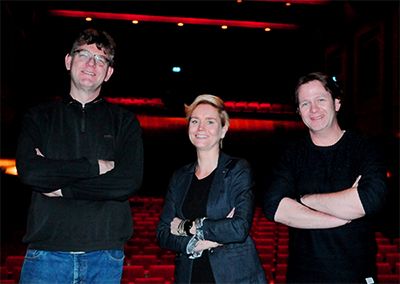 "We can now programme choirs and classical music, which is something we have wanted to do for many years," she says. "Local choirs will now perform here at least 20 times per year and even philharmonic orchestras can now perform in the Old Lady!"
She continues, "The reaction from audiences and artists has been fantastic. The enhanced acoustics mean artists are much more relaxed and they play more dynamically."
The AFC3 system has also triggered a 'snowball effect', with classical music programmers starting to fill Parkgebouw yearly programme with exciting performances, attracting more visitors and even more shows.
Yamaha AFC3 Delivers New Acoustics To The 'Old Lady'