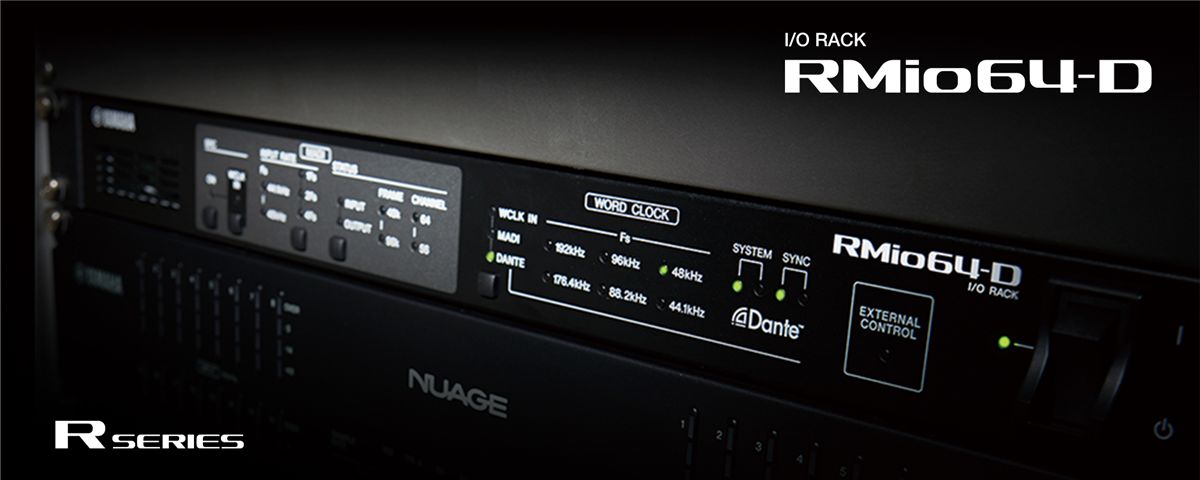 Quietly Unobtrusive, Extraordinarily Versatile
The ideal audio interface should be essentially unnoticeable. That principle is consistent with the Yamaha philosophy of absolute fidelity to the original sound. The sound must not change during format conversion in the digital domain, and no added noise can be tolerated. Performance should not be too dependent on user expertise or skill either. It should be easy to connect devices over any practical distances, and flexibly work around problems.The RMio64-D Dante/MADI conversion I/O rack is here. It supports a wide range of broadcast and live sound applications with extraordinary flexibility, and without getting in the way.
The colors and finishes shown may vary from those on the actual products.