Yamaha EN54-24 Certified Loudspeakers Fly High At Billund Airport
Yamaha EN54-24 Certified Loudspeakers Fly High At Billund Airport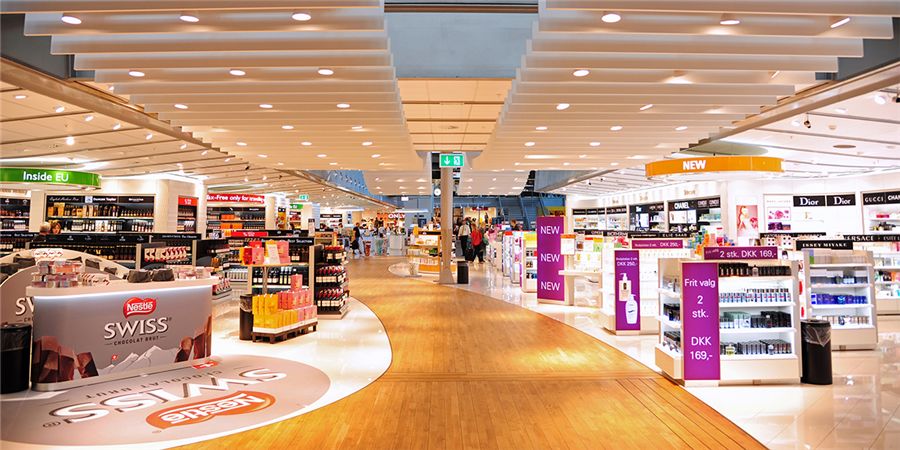 Handling over two million passengers each year from both regular and charter flights, Billund Airport is also one of Denmark's busiest international air cargo hubs. Recently the airport's management wanted to add high quality background music to the announcement/voice evacuation system in three of the airport's busiest areas, a difficult task to achieve without multiple types of loudspeaker. The Yamaha EN54-24 certified VXC4-VA proved master of the task.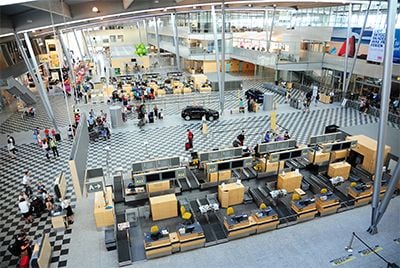 Billund Airport was originally established in 1961 as a private airstrip by Godtfred Kirk Christiansen, head of The Lego Group, whose company is based in the nearby town of Billund. The current airport opened in 1964 and has been continually expanded and upgraded ever since. Owned by a group of the area's municipalities, today Billund Airport is the main airport for passengers in western Denmark and handles significant tourist traffic to the nearby Legoland theme park, as well as being a major cargo hub.
When the airport's management wanted to add high quality background music to the terminal's announcement and voice evacuation system in the departure lounge, duty free and other shopping areas, they were concerned that it would not be possible with just one type of loudspeaker. But Pro-Partner AV Solutions A/S - a Danish specialist in large scale voice evacuation systems - knew that Yamaha's EN54-24 certified VXC4-VA loudspeaker provided the answer.
Pro-Partner quickly arranged a demo of the VXC4-VA at the airport and proved that it was the perfect choice. Used for all announcements and alerts, as well as background music, 60 of the Yamaha loudspeakers deliver visual, as well as audible, benefits.
"The system can be programmed to provide background music as well as announcements, a facility that the airport wanted to take advantage of and, because they are an integral part of the voice evacuation system, the loudspeakers needed to be EN54-24 certified," says Pro-Partner's Kasper Christensen.
"As well as delivering improved sound quality and smooth, even coverage from an EN54-24 certified speaker, the VXC4-VA has dramatically improved the appearance of the airport's ceiling. Fewer loudspeakers could be installed because it no longer needs multiple types for evacuation, announcements and music."
Kasper concludes, "The airport's management is very happy with the Yamaha solution. Updates of further airport areas are planned and the VXC4-VA will be the loudspeaker of choice. Indeed as a company we are very happy to use the VXC and VXS ranges whenever we need EN54-24 certified speakers."
Yamaha EN54-24 Certified Loudspeakers Fly High At Billund Airport