Invisible Link - Yamaha Digital Mixing Engines Provide The Perfect Foundation For Helsinki Music Centre
Invisible Link - Yamaha Digital Mixing Engines Provide The Perfect Foundation For Helsinki Music Centre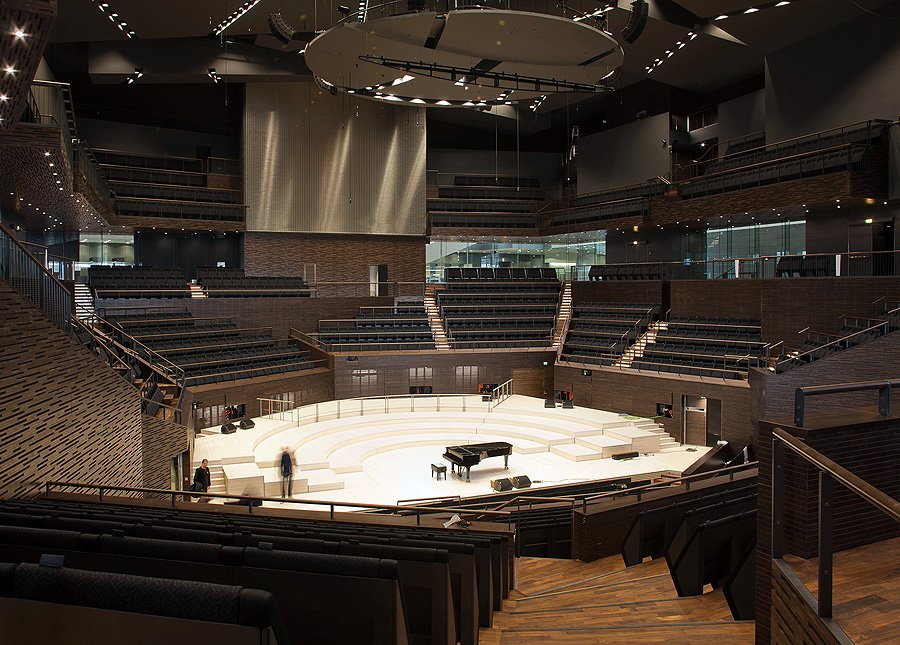 The technology, flexibility and reliability of Yamaha audio equipment has made it the benchmark for today's live music industry. However, many venues feature installations of high specification Yamaha technology performing functions which are just as important and advanced, but much less visible. A prime example is the DME series of digital mixing engines, which are a major feature of one of Europe's most technically advanced venues, the Helsinki Music Centre.
The DME series lies alongside cutting edge amplification like Yamaha's Tn and Txn series, which combine Yamaha's advanced technology with the company's infamous cast-iron reliability. With digital networking offering a host of new opportunities for venues, the DME series enables them to enjoy unprecedented flexibility.
Home to the Helsinki Philharmonic Orchestra, the Finnish Radio Symphony Orchestra and the Sibelius Academy, Helsinki Music Centre has taken the best part of two decades to go from idea to reality, but the long gestation period has allowed it to be built using the very latest sound technology.
A Dante audio network is installed throughout the building, which includes a 1700-capacity main concert hall, five further performance halls, rehearsal spaces, dedicated recording studios, broadcast facilities, a range of backstage areas and the usual range of public services and circulation areas.
No less than seven Yamaha DME64N and three DME24N were specified to take care of the building's complicated audio routing needs.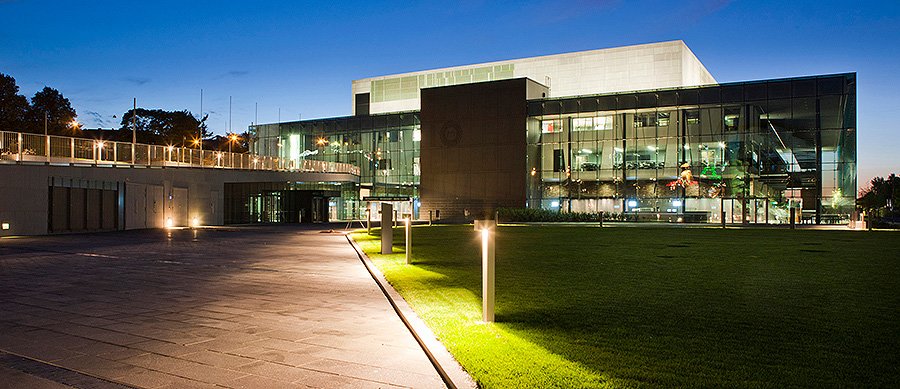 "Helsinki Music Centre is a very complex building and it needs a large quantity of different routings and audio submixes." says Ari Lepoluoto, head of the audio visual department at Akukon Ltd, the company which oversaw the entire technical side of the project.
"The DMEs are used as a decentralised audio routing and combining matrix with audio processing functions. They feed the sound reinforcement systems, induction loops and foyer loudspeaker systems, they control audio crossfeed between different rooms, feed audio from the music halls to artist's dressing rooms and so on. They also send audio from the concert halls to the venue's recording studios and provide feeds for broadcast."
He continues, "Every performance hall can also be used as an auditorium for smaller presentations, teaching, etc. In this case there are usually no sound or lighting technicians present, so all the audio visual functions - sound, lighting, screens, projectors - are controlled by the touch screens of centralised device control systems. In this case the DMEs are also controlled by touch screens."
Yamaha ICP1 intelligent control panels are installed permanently in the equipment racks, used to select pre-configured operating modes in situations when touch screens are not used to control all the audio visual functions.
"In recording sessions it may also be necessary to mute some areas of the induction loops, because of possible interference between electric instruments and the loops. The ICP1 panels allow this to be done very quickly and easily," says Ari.
The DME units were supplied by Yamaha's Finnish distributor F-Musikki to the project's three audio systems integrators, Starlike, Hedcom and Audico, after a competitive bidding process, nowadays an obligatory method for public procurement in the EU.
"We looked at all the options and the DME units fulfilled everything we needed," says Ari. "The most important requirements for the DSP/matrix system were flexibility and compatibility with various audio network protocols. High analogue I/O sound quality was also essential, plus the ability to handle many inputs and outputs. The DME system fulfilled these requirements very well. Helsinki Music Centre staff are really pleased with how the system is performing."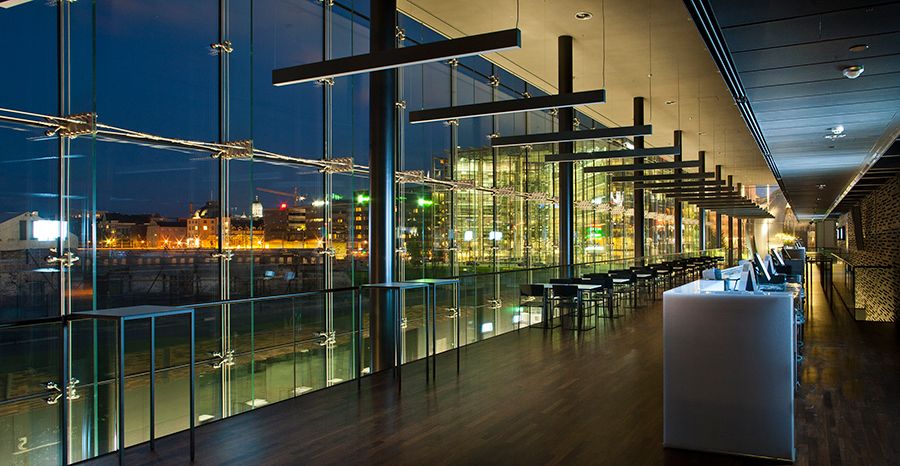 Invisible Link - Yamaha Digital Mixing Engines Provide The Perfect Foundation For Helsinki Music Centre