The End Of The World Is Nigh… And The Soundtrack's Managed By Yamaha
The End Of The World Is Nigh… And The Soundtrack's Managed By Yamaha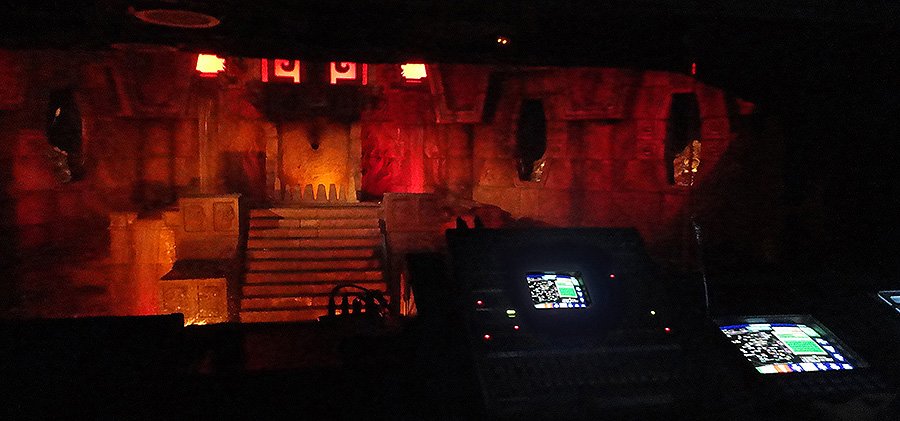 According to some interpretations of the Mayan calendar, the world will end on 21st December. PortAventura, one of Spain's biggest theme parks, is marking the occasion by putting on a spectacular display in its Templo del Fuego (Temple of Fire) in which two Yamaha DME64N digital mixing engines play a vital role.
Located close to the city of Tarragona, PortAventura is the biggest resort in southern Europe and features the most-visited theme park in Spain. Templo del Fuego is a walk-through attraction themed as a Mayan temple - the ideal location to combine education and entertainment in an impressive display about the Mayan prophecy and what the ancient civilisation believed might happen beyond the crucial date of 21st December.
PortAventura already features five DME64Ns to manage the audio in its themed hotels, the Hurakan Kondor 'drop tower' ride and the Shambhala: Expedición al Himalaya rollercoaster. With the new display, the resort's technical team took the opportunity to replace Templo del Fuego's analogue mixing matrix with two more of the Yamaha units.
Lasting for 20 minutes at a time, the multimedia display mixes fire, water, light, air, movement and sound to stunning effect. 50 audio inputs are sent to the two DME64Ns, cascaded together and fitted with eight MY8-ADDA96 interface cards, which mix and send the sound to 48 loudspeakers installed along the walkway which visitors use to pass through.
Overall control is by an Anitech Systems MediaPro system, which sends the DMEs RS232 commands to perform the complex, automated audio distribution. The DME units also manage all system tuning, equalisation and delays. Most importantly, a large number of audio duckers are programmed in the DMEs to allow emergency messages to be clearly audible to anyone within the area.
"The Yamaha equipment provides 64 inputs and 64 analogue outputs so, as well as the current show, the system is able to meet the needs of all future productions," says Jacinto López, of Yamaha Music Europe Ibérica. "The technical team at PortAventura is very pleased that they have a system which will last until the end of the world - and beyond!"
The End Of The World Is Nigh… And The Soundtrack's Managed By Yamaha