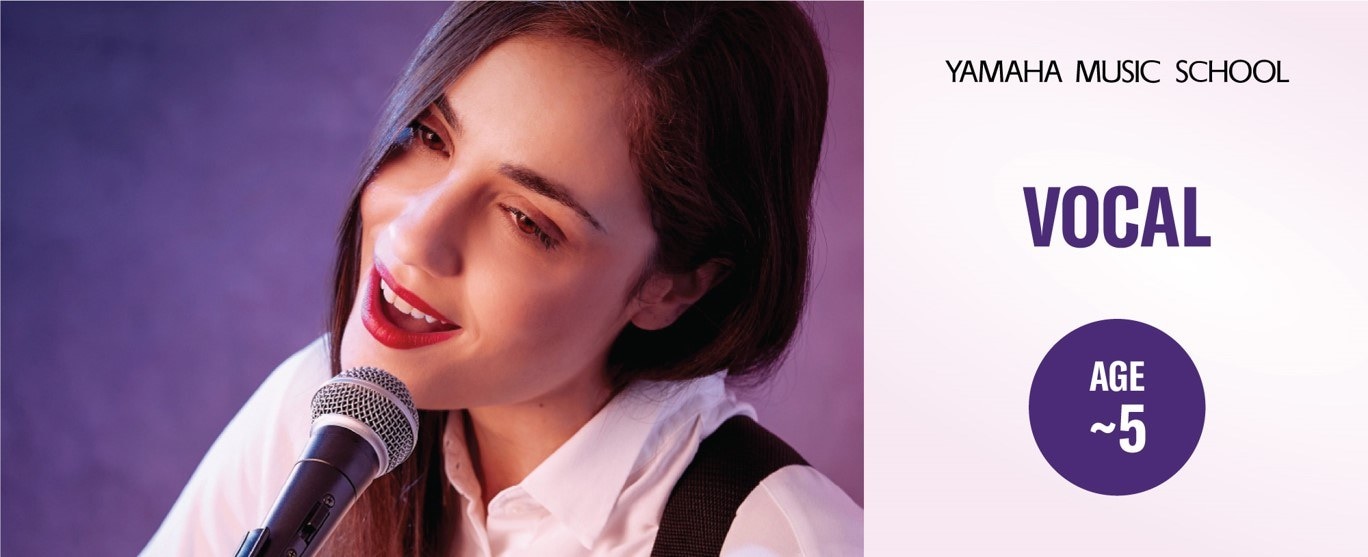 Lessons are taught using Yamaha's long-time know-how, so experienced people as well as those new to singing can start lessons with confidence. Lessons start with basic vocal practice, and have a curriculum that allows you to learn techniques to express the beauty of your tone. In addition, the process of learning breathing and vocalization from the initial stage is also faithfully completed, so that it is possible to respond to a variety of styles.
From beginners who say, 'I want to start singing', 'I definitely want to learn from the basics', and 'I want to do better', I conduct lessons according to the needs of each experienced person.
Course Detail
Know the correct way to sing
students can also use their voices to speech in front of people in conference with confidence and credibility as well.
Content
Posture
Breath Control
Vowel
Interval Solfege
Rhythm Reading
| | |
| --- | --- |
| Age Length | ~5 Years |
| Class Type | Group Lesson and Individual Lesson |
| Class Length | 60 Minuets |
| Course Length | 24 Months |
| Continually | Yes |