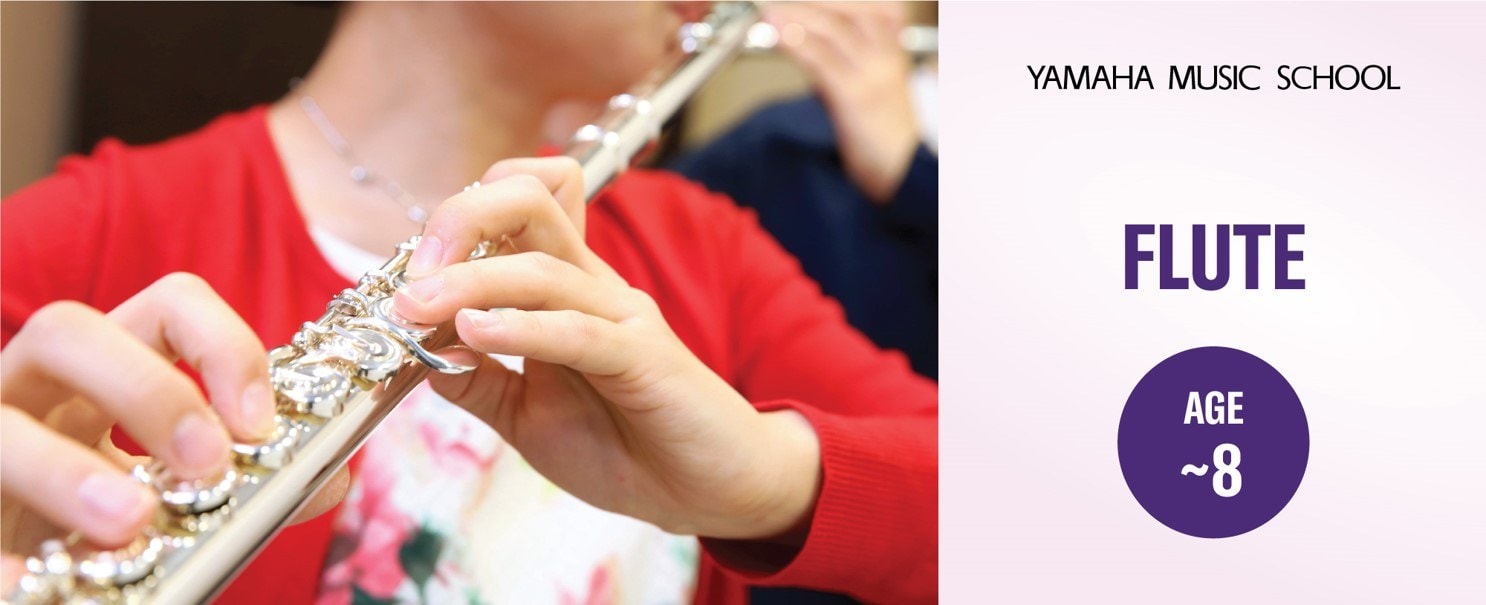 Lessons are taught using original textbooks and repertoires produced with Yamaha's long-term know-how, experienced users as well as those new to flute can start lessons with confidence.
The textbook contains a lot of practice songs that contain the know-how to make beautiful notes, and since the first lesson is designed so that you can play the notes without overdoing it, even those who have no experience at all can start the lessons with confidence. Moreover, you can also experience playing techniques and rhythms unique to popular music such as bossa nova and jazz.
Course Detail
Learning the blowing instrument In addition to our musical skills like reading or playing It also helps to control the muscles used in breathing.
We can apply in other skills such as play sport too.
Content
Mouthpiece and instrument position
Finger training
Scale and interval
Exercise and repertoire
| | |
| --- | --- |
| Age Length | ~8 Years |
| Class Type | Group Lesson and Individual Lesson |
| Class Length | 60 Minuets |
| Course Length | 24 Months |
| Continually | Yes |