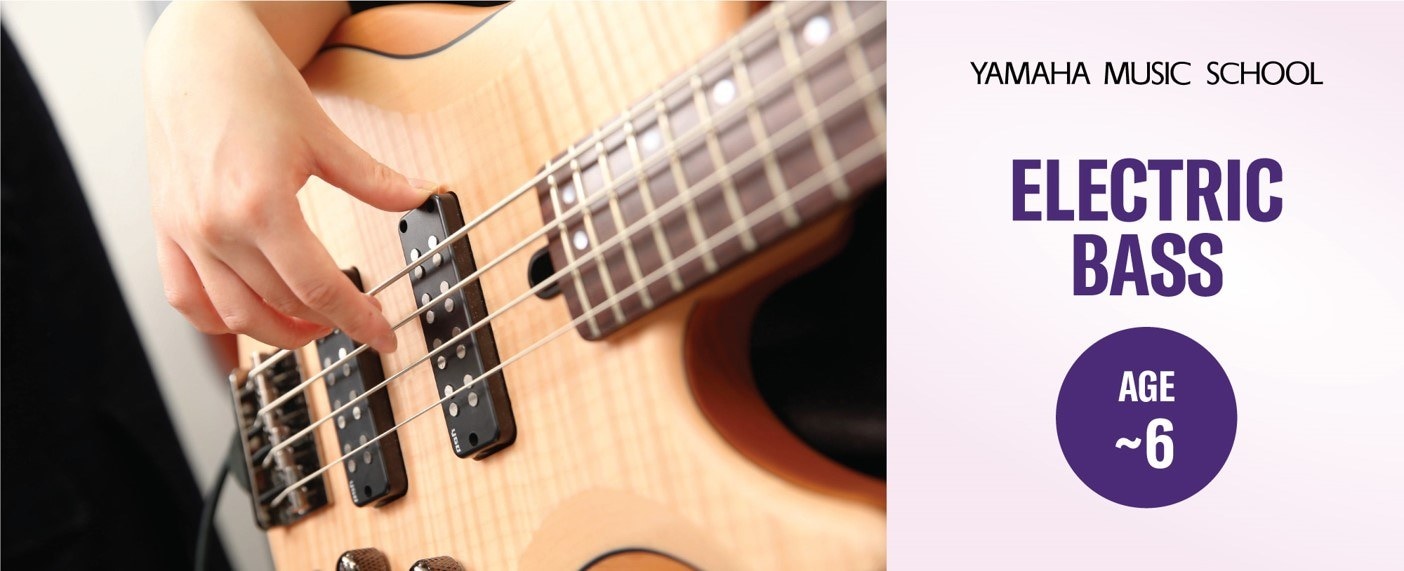 Lessons are taught using original textbooks and repertoires created with Yamaha's long-time know-how, so experienced users as well as those new to Bass Guitar can start lessons with confidence. Lessons start with the basics: right-hand picking, left-hand fingering, and how to read TAB sheet music. You will learn techniques such as Scale and arpeggios in practice with themes of various popular songs .We offer lessons according to the needs of students, from beginners to experienced players.
Course Detail
Electric Bass instrument help kids to focus on the beat and the playing style in accordance with the rhythm
That makes it easy to focus on learning about things.
Including playing the bass with the root of chords allows student to practice hearing the chord paths in the song at the same time.
Content
Picking and 2 finger picking
Play bass on various style
Bass technic such as Mute/Hammering/Alternated Picking
Notation reading
| | |
| --- | --- |
| Age Length | ~6 Years |
| Class Type | Group Lesson and Individual Lesson |
| Class Length | 60 Minuets |
| Course Length | 24 Months |
| Continually | Yes |