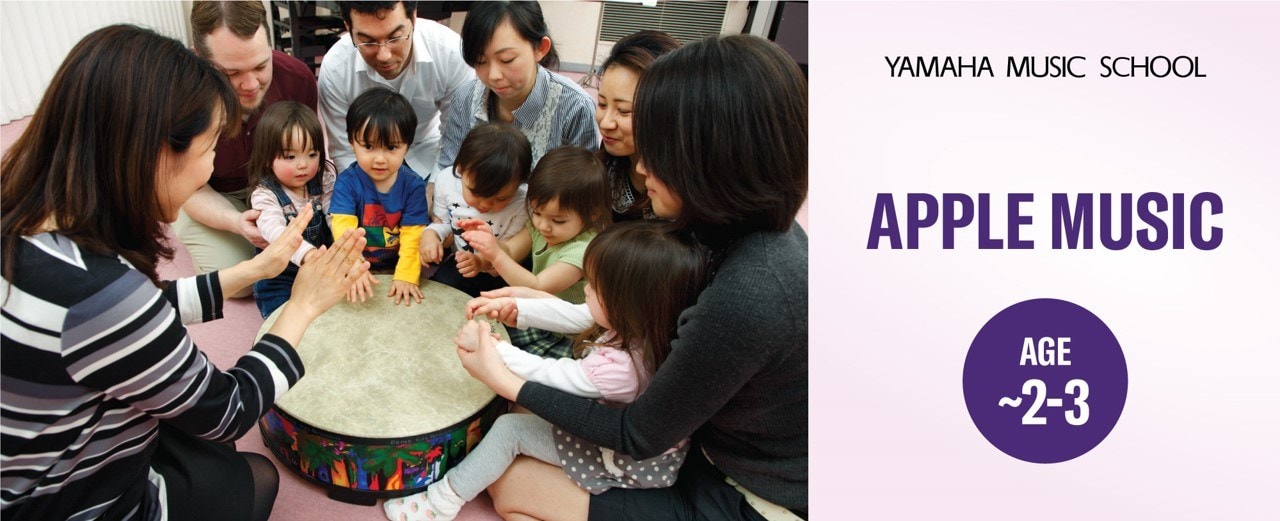 It is an important time to meet and get to know music for the first time. Focus on listening to music and singing, and feel the rhythm with your whole body.
Course Details
Apple Course cultivates emotions and emotions through various music experiences.
Through exciting and enjoyable music, children will greatly develop their interest in and liking for music.
Quality music abounds.
Help your child grow.
Contents
Let's Sing
Joyful Rhythm
Music Performance
Music Fantasy
| | |
| --- | --- |
| Age Length | ~2-3 Years |
| Class Type | Group Lesson |
| Class Length | 40 Minuets |
| Course Length | 6-12 Months |
| Continually | Yes |