Violin Chief Instructor – Yamaha Music Academy
Teacher Training and Examiner for Violin Course for Yamaha Music School Thailand.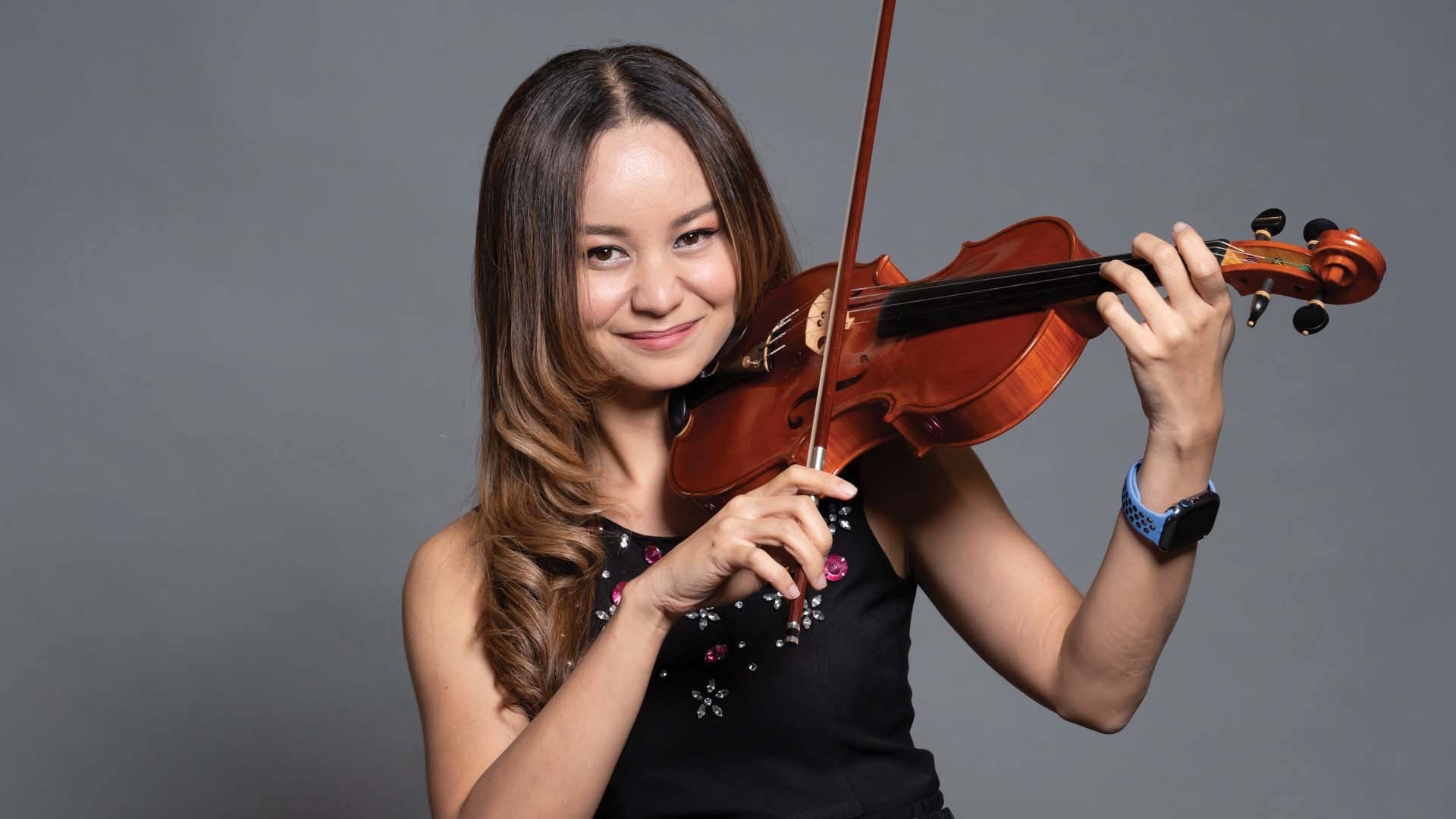 Education
● Doctor of Fine and Applied Arts, Chulalongkorn University.
● Master of Education Program in Art Education, Chulalongkorn University.
● Bachelor of Education Program in Art Education, Chulalongkorn University.
● Studied Junior Music Course (JMC), Electone, Piano, Yamaha Music School.
● Yamaha Grade 4.
Yamaha Achievements
● Established curriculum and grade examination system "Junior Violin Course" (JVC) and Violin Exercise "Violin My First Sight" (2019) for Yamaha Music School Thailand.
● Received Yamaha Electone and Piano Performance Grade 5, Fundamental Grade 4 from Yamaha Music Foundation. Nattaporn had the opportunity to attend the Yamaha Music System Seminar in Japan conducted by Yamaha Music Foundation.
The Others Achievements
● Composition "The symphonic rhapsody 'the spirits of ASEAN'" for chamber orchestra has been published in the academic journal of Humanities and Sciences, Buriram Rajabhat University.
● Folk songs Ballad Album Violin solo with piano by Neung Jakkawal Saothongyuttitum. Violinist of TV Show such as The Golden Song and The mask Singer Thailand. Violin recording and Concert with Famous Artis such as Neung Jakkawal Saothongyuttitum, Bird Thongchai Mcintyre, Sek Loso, Charin Nantanakorn, Orawee Sujjanon, Jeab Nontiya Jiwbangpa etc.
● Member of Thai Youth Orchestra (1998 – 2001), Chulalongkorn Symphony Orchestra (2001 – 2005), Bangkok Symphony Orchestra (2002), Thailand Philharmonic Orchestra (2006-2007), The College of Dramatic Arts (2541-2543)
● Special Instructor of Institute of Music Science&Engineering (King Mongkut's Institute of Technology Ladkrabang, Chitralada Technology Institute and Chitralada School.